Summary
The Department of Emergency Medicine at Carilion Clinic is a regional leader in clinical care, education and emergency research.
About the department
Virginia Tech Carilion Partnership
The Department of Emergency Medicine is an academic department of the Virginia Tech Carilion (VTC) School of Medicine. Many of our physicians are faculty members and support residency, fellowships and a scholarly clinical setting that supports VTC students through research, education and clinical programs within the field of Emergency Medicine.
Message From Leadership
The Department of Emergency Medicine is one of nine academic departments at Carilion Clinic and the Virginia Tech Carilion School of Medicine. Carilion Clinic is a physician-led organization that combines the best of clinical medicine with the benefits of academic medicine and medical research. The Department of Emergency Medicine strives toward this vision in an environment that combines excellence, beauty and excitement – while always keeping the needs of our patients as our highest priority. This year, the department will staff Carilion Clinic hospitals with over 100 emergency physicians and advanced clinical providers in six locations, with over 170,000 annual patient visits. Our sites include a Level 1 trauma center with 88,000 annual patient visits, a Level 3 trauma center with 32,000 annual patient visits and four smaller locations in beautiful, rural communities serving southwest Virginia.
Message From Leadership Image or Video
Dept Spec Specialties within Department
Pediatric Emergency Medicine
Wilderness Medicine
Emergency Medical Services
Toxicology
Forensic Nursing
Dept Spec Areas We Serve
Blacksburg
Christiansburg
Franklin County
Giles
Lexington
Roanoke
Tazewell
Overview
Carilion Clinic Emergency Medicine provides world-class emergency care at six hospitals located across western Virginia. As a Level 1 adult and pediatric trauma center, Carilion Roanoke Memorial Hospital has one of the busiest emergency departments in the country, serving over 88,000 patients each year.
We are committed to using the latest technology, research and advanced medical practices to lead the region in emergency care, including our accredited stroke and chest pain centers, a post-arrest hypothermia center, and dedicated pediatric emergency department.
Our Technology
Additional Technology Info
Research
Research Summary
Carilion Clinic Emergency Departments are committed to providing high-level care to patients when they need us most. Our dedication to providing excellent care is reflected in our research.
FAQs
FAQs Html
What should I do if I have an emergency?
In the event of a medical emergency:
Call 911 for help.

If there is more than one person at the scene, one person should provide assistance while another calls for help. 

Stay on the phone with the dispatcher; he/she may tell you how to care for the victim until medical assistance arrives.

Be sure to give the dispatcher important information such as location, what happened, and what, if any, first aid has been given so far.
Education
Residencies Intro
The Virginia Tech Carilion Emergency Medicine Residency, an ACGME-accredited program, has a three-year curriculum that emphasizes time in the emergency department beginning in the first year. Residents receive strong exposure to academic medicine and clinical research, with emphasis on the ability to use current, peer-reviewed evidence to create scientifically sound and culturally sensitive management plans. Our faculty provides medical care in six hospitals throughout western Virginia, including those serving rural populations with a broad spectrum of disease and injury. Residents rotate through three of these hospitals.
Residencies
Is Fellowship Accredited
Off
Hero Image Categories
Sim Lab
Hero Image Selection
Option 1
Summary
The Virginia Tech Carilion Emergency Medicine Residency program is dedicated to training leaders in Emergency Medicine. The curriculum emphasizes exposure to a very complex and diverse patient population and focuses on advanced skills in critical care and procedures while working at multiple different clinical rotations, including the only Level 1 Trauma Center in the region. We place significant emphasis on quality improvement and leadership. Our curriculum also includes time in our state-of-the-art simulation center, a world-class ultrasound program and the opportunities to spend time abroad in educational initiatives and global health projects from Haiti to Nepal.
Fellowships Intro
We have numerous opportunities for each fellow based on special interests and goals for their fellowship experience.
Fellowships
This is is a one year fellowship for BE/BC Emergency Physicians or Family Medicine IM/Peds. It is designed to help graduates obtain opportunities, experiences and education support to excel as leaders in the field of Wilderness Medicine.
html blurb
Program Description
Eligibility and Requirements  Completion of an EM residency with recommendation from your program director, ABEM or AOBEM board eligible or board certified, ability to obtain Virginia Medical License and be credentialed at Carilion Clinic Work 900 clinical hours at a Carilion facility as an attending physician. Time will be split between Roanoke Memorial Hospital and Carilion outlying hospitals. Salary of approximately $80,000 plus institutional benefits will be available. There will also be a fellowship stipend to cover portions of course tuition and travel. Expect to spend 80 – 100 hours on average each month on fellowship activities outside of clinical expectations. Applying Applications should include a personal statement, CV and two letters of recommendation. Applications will be accepted on a rolling basis, interviews will be conducted and offers will be presented. 
Send applications to salareau@carilionclinic.org.
paragraphs
Image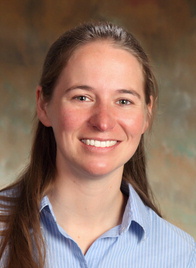 html blurb
Stephanie Lareau is an emergency medicine physician at Carilion Clinic in Roanoke, Virginia and Asst Prof at the VT-Carilion School of Medicine. She completed a Wilderness Medicine Fellowship at Georgia Health Sciences, where she also served as a Clinical Instructor in the Dept. of Emergency Medicine. She has been involved in wilderness medicine education for over 9 years. As a medical student, she co-founded the Southern Student Wilderness Medicine Conference, which is currently in its 9th year. She served on the WMS Board of Directors as the student representative. She is currently a director of the WMS Student Elective in Virginia. She serves at the chair of the WMS Education Committee. 
In 2012, Stephanie completed her emergency medicine residency at Wake Forest University Baptist Medical Center, where she served as a chief resident. Stephanie has presented numerous lectures to medical students and has lectured for the online wilderness EMT program at Western Carolina University. She has acted as an instructor for the AWLS course for 6 years. She serves as past president of the Board of the Appalachian Center for Wilderness Medicine.  Stephanie has earned the Fellowship of Wilderness Medicine through the WMS. She has also earned a Diploma in Mountain Medicine, through the military mountain medicine course and through the WMS.
Stephanie has published several articles in the Wilderness and Environmental Journal. One of these projects addressed injuries in endurance mountain biking races and the other addressed the effectiveness of high fidelity simulation in wilderness medicine education. She has also worked on research regarding curriculum development for wilderness medicine electives.  
In her free time Stephanie enjoys mountain biking, backpacking, rock climbing, skiing and SCUBA diving. She provided medical support for the  Racing the Planet Event in Atacama Desert in Chile. She is excited about directing the medical student wilderness medicine elective at Virgina-Tech Carilion School of Medicine and the WMS Student Elective. 
html blurb
Program Director
Stephanie Lareau, M.D.
html blurb
Fellows
2017-2018  |  Joshua Nichols, MD completed his emergency medicine training at VT-Carilion in Roanoke, Virginia.  He is an avid whitewater kayaker and distance trail runner.  His research interests include medical simulation and education.  During his fellowship, he plans to continue his research in medical simulation as well as expand his experience in the areas of maritime and dive medicine.  
2016-2017  |  Jessie Gehner, MD completed her emergency medicine training at VT-Carilion in Roanoke, Virginia. Prior to medical school she thru-hiked the Appalachian trail - with a short hiatus including a visit to Roanoke Memorial Hospital, she later went on to thru hike the John Muir Trail. Her interests include altitude medicine and Appalachian Trail hiker health and safety. During residency she researched Acute Mountain Sickness at Everest Base Camp. As a fellow she is working on projects on AT hiker health and safety and a Nepali exchange program to give Nepali doctors exposure to our emergency medicine systems.
html blurb
Local/Regional Opportunities
Appalachian Center for Wilderness Medicine The Appalachian Center for Wilderness Medicine is a regional non-profit organization dedicated to promoting quality medical care in limited resource ("wilderness") environments. The Center serves as a regional resource to southern Appalachian states -- North and South Carolina, West Virginia, Virginia, Georgia, Tennessee, Kentucky, Maryland, and Alabama.
WMS Student Elective An international 4 week medical student elective in New Castle, Viriginia which includes:Small group discussions of wilderness scenarios, formal lectures of Wilderness Medicine principles and specific topics by leaders in the field, field and hands-on instruction in survival and pre-hospital patient assessment and evacuation, supervised five-day field-practicum incorporating medical assessment, treatment, evacuation, survival and improvisational techniques and a Wilderness First Responder Course.
Function as an assistant course director
Act as a backpacking mentor
Present lectures/ workshops
Act as onsite director
Meet and network with elective faculty
Virgnia Tech-Carilon Wilderness Medicine Elective A 2 week elective for 4th year medical students and 2nd year PA students which includes an AWLS course, swift water rescue course, backpacking trip, caving experience and numerous outdoor scenarios.
Function as assistant course director
Earn SWR certification
Earn AWLS/ instructor
Present lectures/ workshops
Southeastern Student Wilderness Medicine Conference An annual wilderness medicine conference aimed at medical and healthcare students. The conference is in its 9th year and typically attracts between 200-300 attendees per year. The conference includes lectures, workshops and team based realistic scenarios. 
Act as mentor to student planners
Develop and facilitate conference scenarios
Lecture at regional event
Disrupting Natural Selection Lecture Series In conjunction with Roanoke Parks and Recreation and Carilion Trauma Outreach Services, a monthly free lecture series was created to be offered to the community. This project was recently funded by a grant from Carilion Foundation. With Roanoke having so many fantastic opportunities for outdoor recreation, and with more people participating in these activities we have selected topics that focus on outdoor safety and first aid.  We have offered everything from  basic trailside first aid, to speaking to local skiing and mountain biking clubs. The lectures occur on a monthly basis and topics are tailored to the season and needs of the community. Below is a link to local news coverage of our trailside first-aid workshop: virginiafirst.com
Roanoke County EMS Roanoke County EMS reports that they receive multiple calls every week for patients lost, injured or ill in the backcountry. This Fall Drs. Lareau and Gehner met with Roanoke County EMS to arrange an agreement in which members of the Wilderness Medicine Fellowship can be contacted when crews receive a call involving a trail/ backcountry rescue. This is a wonderful opportunity for physicians involved in the fellowship to practice Wilderness Medicine in the Greater Roanoke Area. Not only will fellowship members better understand the challenges of prolonged extrication over difficult terrain, but they will also be involved in the continued education of EMS personnel on Wilderness Medicine related topics so that they not only may better care for patients in the backcountry, but care for themselves and prevent their own injuries and illnesses in remote/limited resource settings. 
MedWAR MedWAR (Medical Wilderness Adventure Race) combines wilderness medicine with adventure racing to create unique events designed to teach and test wilderness survival and medical skills. 
Develop a regional event
Assist with flagship event in Augusta, GA
Field a team to participate
Snowshoe Ski Patrol Snowshoe is the premier destination for Mid-Atlantic & Southeast skiers, snowboarders and winter enthusiasts. It consists of 11,000 acres of unspoiled wilderness. Ski patrol is very active and many of the seriously injured find their way via helicopter to Carilion Roanoke Memorial. 
Earn OEC
Serve as volunteer patrol
Work with local hospitals on education
GO FEST The Anthem Go Outside Festival in Roanoke, VA is an annual event to encourage healthy, active outdoor recreation. By combining the things outdoor enthusiasts love - camping, music, gear, races, and demos, and a beautiful outdoor setting – GO Fest is a celebration of everything outdoors.
Present workshops for community on wilderness first aid
Share information about local organizations with the community
Trail Days Celebration of the Appalachian Trail in Damascus, VA.
Complete research on hiker medical needs
Teach basic first aid to hikers
Provide basic foot care
Aeromedical- Life Guard As Virginia's first air ambulatory service, Carilion Clinic Life-Guard provides 24-hour transport for the entire state of Virginia, as well as parts of West Virginia, North Carolina, and Tennessee. Our specialized fleet of helicopters operates out of three bases throughout the state, providing fast emergency access to western Virginia's regional Level I Trauma Center at Carilion Roanoke Memorial Hospital.
Work with crews on survival training
Participate on ride-alongs
Carilion Resident Education Carilion Clinic has two emergency medicine residency programs, with a total of 12 residents per class. 
Participate in resident diadactics
Present lectures to residents on wilderness topics
Develop resident wilderness sim cases
Carilion Clinic Faculty Development Combined series of lectures and workshop to assist new faculty with succeeding in academia. This innovative program is available to fellows. 
National Opportunities
Diploma in Mountain Medicine The Diploma in Mountain Medicine (DiMM) is an exciting program designed to train the participant in the essentials of caring for patients in the technical mountain environment.  The DiMM has set the standard over the past 10 years in Europe and other parts of the world for education of doctors, mid-level providers, nurses, and medics in mountain medicine and rescue. 
Complete Diploma in mountain medicine through Madigan (Tacoma, Washington) or WMS
WMS Annual Conferences Founded in 1983, the Wilderness Medical Society (WMS) is the world's leading organization devoted to wilderness medical challenges. Wilderness medicine topics include expedition and disaster medicine, dive medicine, search and rescue, altitude illness, cold- and heat-related illness, wilderness trauma, and wild animal attacks. WMS explores health risks and safety issues in extreme situations such as mountains, jungles, deserts, caves, marine environments, and space.
Attend Annual Summer Conference (Colorado)
Attend Annual Winter Meeting (Utah)
Present oral presentation during fellow lecture series
Work at committee level to develop educational materials
Serve as mentor for students
WMS Fellowship of Academy of Wilderness Medicine Fellowship in the Academy of Wilderness Medicine (FAWM) is designed for individuals who want to be acknowledged for their professional achievement in Wilderness Medicine, and wish to validate their training for their patients, and clients. The Wilderness Medical Society will serve as a clearinghouse for agencies, employers, and the general public wishing to verify that Fellows have met educational criteria in the discipline. Individuals should realize that neither the Academy nor the Society vouch for the competency of any individual, only that he/she has met established educational criteria.
ACEP- Section for Wilderness Medicine Section on Wilderness Medicine is active in education, working with EMRA and enhancing wilderness medicine opportunities for ACEP members. 
Work as mentor to medical students 
Serve on subcommittee
Wilderness EMS Director Course As interest in outdoor sports grows, so do expectations for rescue services and the volume of EMS calls in wilderness (also known as austere or resource-deficient) areas. However, until now there has been no professional society-recognized training for physicians to provide this type of EMS oversight. Many physicians have extensive EMS training, but little wilderness medical experience. Similarly, many physicians have deep wilderness or wilderness medical training, but little exposure to the EMS operational environment or EMS oversight. To address this issue, the Wilderness EMS Medical Director Course was developed to support physicians and other healthcare providers tasked with providing medical oversight to EMS systems operating in a variety of wilderness environments.
Obtain certification in Wilderness EMS direction 
Apply knowledge assisting with local EMS protocols and training
UHMS-NOAA Physicians Training in Diving Medicine The NOAA Diving Program and the Undersea and Hyperbaric Medical Society (link is external)(UHMS) team-teach this two-week course at the NOAA Diving Center every year in the fall. This course is taught by a select group of diving experts, including experienced technical divers, current professionals practicing hyperbaric medicine and physicians conducting research and teaching at top universities and hospitals around the world. It is typically attended by university Fellows, physicians, nurse practitioners, physician assistants, and nurses from the U.S. and other countries who desire advanced training in diving medicine. Students participate in theoretical and practical sessions that include work in a pressurized environment.
Participate in course
Use information to develop Dive CME curriculum
National Park/ Search and Rescue Numerous opportunities exist to work with the park medic program and work with local search and rescue in many of our national parks and forests.
Work in national park clinic
Shadow and work with national SAR organizations
Develop educational programming
International Opportunities
Racing the Planet The 4 Deserts Race Series is widely recognized as the most prestigious outdoor footrace series in the world. The series consists of the Sahara Race (Egypt), Gobi March (China), Atacama Crossing (Chile) and The Last Desert (Antarctica). Competitors in the races traverse 250 kilometers in seven days over rough country terrain with only a place in a tent and water provided. They are supported by highly qualified staff, all with experience in hiking, marathons and ultramarathons, and medical teams specializing in wilderness medicine.
Participate as medical support
Learn about wilderness foot care
Treat altitude illness, heat illness and potentially hyponatremia
MedicForce MedicForce is an independent, non-sectarian organization committed to improving access to rural healthcare throughout the World. Our Mission is to establish sustainable healthcare systems through education, infrastructure, and support.
Participate as instructor/ asst. medical director for Belize trip
Teach medical students
Teach local healthcare workers
Assist in curriculum development
Assist in conference planning
Nepali Exchange Program: During the Fall of 2016 VTC piloted an exchange program in which we host Nepali Doctors so that they may gain exposure to the US healthcare system in preparation for residency interviews. During this time they shadow in the ED, teach at the wilderness medical elective and community workshops, and participate in SIM lab and US workshops. In turn Fellows travel to the Khumbu region of Nepal to shadow, give lectures, and continue ongoing research in altitude medicine. (email jrgehner@carilionclinic.org for more details).
Help develop the field of Emergency Medicine in Nepal 
Shadow in remote clinics and hospitals in Nepal
​Participate in educational activities/ give lectures in Nepal 
Participate in Altitude Medicine research
Sacred Valley Health, Wilderness First Aid in Rural Peru VTC Wilderness Medicine Fellowship has partnered with Sacred Valley Health to design a Wilderness First Aid course for volunteers and local health care workers (prometoras) in Ollyanta, Peru. The next upcoming trip will be in November 2017. The trip will focus on educating volunteers and prometoras that work in remote communities in skills such as trauma evaluation, splinting and patient extrication. The ultimate goal is to create a sustainable program where the Prometoras may continue to educate new volunteers at Sacred Valley health. In addition to the lectures and workshops there will be free time to go on a day trip to Machu Picchu as well as other day hikes. For those that wish to participate, we also will plan a multi-night backpacking trip in the Andean high country.
Nepal :Everest Base Camp Trek CME trip through WMS.
Diploma in Mountain Medicine: Nepal The Diploma in Mountain Medicine (DiMM) is an exciting program designed to train the participant in the essentials of caring for patients in the technical mountain environment.  The DiMM has set the standard over the past 10 years in Europe and other parts of the world for education of doctors, mid-level providers, nurses, and medics in mountain medicine and rescue.
Earn Diploma in Mountain Medicine internationally
DAN Hyperbaric and Dive Medicine Course Jointly sponsored by DAN and Undersea and Hyperbaric Medical Society, the course is designed primarily for physicians. However, emergency medical personnel, paramedics, nurses and professionals, as well as instructors, divemasters and nonmedical, diving-related personnel with an interest in dive medicine may also find the course valuable. The program focuses on diving and hyperbaric medicine with emphasis on the latest scientific literature in the field. The course features lectures, case presentations and support materials as well as both formal and informal discussion sessions with faculty.
Attend conference
Obtain SCUBA certification
html blurb
Curriculum
Obtain skills for teaching others and participating in academic wilderness medicine.  1.0 Teaching techniques directed to adult learner     1.1 Residents and medical student         1.1.1 Didactic         1.1.2 Bedside         1.1.3 Applied skills     1.2. Wilderness medicine prehospital personnel         1.2.1. Didactic         1.2.2. Applied skills 2.0. Quality management     2.1. Wilderness and out-of-hospital treatment protocols     2.2. Data collection, management, and analysis     2.3. Quality improvement programs     2.4. Evidenced-based practice 3.0. Research     3.1. How to design a research project     3.2. Fundamental epidemiology and biostatistics     3.3. Completion of a scholarly project 4.0. Leadership skills Obtain wilderness medicine specific knowledge 1.0. High-altitude illness     1.1. Physiologic response to high altitude and hypobaric hypoxia     1.2. Acclimatization     1.3. Risk factors for developing high-altitude illness     1.4. Types of high-altitude illness         1.4.1. Acute mountain sickness         1.4.2. High-altitude cerebral edema         1.4.3. High-altitude pulmonary edema     1.5. Risk assessment and advising patients traveling to high altitude 2.0. Environmental exposure     2.1. Heat illness         2.1.1. Muscle cramps         2.1.2. Heat syncope         2.1.3. Heat exhaustion         2.1.4. Heat stroke         2.1.5. Dehydration     2.2. Hypothermia     2.3. Cold injuries         2.3.1. Nonfreezing cold injury         2.3.2. Freezing cold injury             2.3.2.1. Frostnip             2.3.2.2. Frostbite 3.0. Wilderness trauma     3.1. Basic principles         3.1.1. Situational awareness         3.1.2. Stabilization         3.1.3. Packaging         3.1.4. Long-term patient management     3.2. Head trauma     3.3. Spinal trauma     3.4. Chest trauma     3.5. Pelvis trauma     3.6. Penetrating trauma     3.7. Extremity trauma         3.7.1. Fracture and dislocation reduction techniques and splinting     3.8. Sprains and strains     3.9. Wound management     3.10. Foreign body management 4.0. Expedition medicine     4.1. Pretravel considerations     4.2. Evacuation criteria     4.3. Medical kit     4.4. Acute and chronic medical conditions     4.5. Infectious disease     4.6. Infectious diarrhea     4.7. Field water disinfection     4.8. Nutrition     4.9. Medical –legal considerations 5.0. Drowning 6.0. Dive medicine     6.1. Physics and physiology     6.2. Barotrauma     6.3. Decompression illness     6.4. Risk assessment 7.0. Aquatic medicine     7.1. Injuries from marine animals     7.2. Poisonings     7.3. Infections 8.0. Bites, stings, and zoonoses     8.1. Animal attacks     8.2. North American snakes     8.3. Spider bites     8.4. Tick-borne diseases     8.5. Hymenoptera stings     8.6. Scorpion stings     8.7. Mosquito-borne diseases     8.8. Rabies 9.0. Wildland fires and fire management     9.1. Predictable injury and illness patterns     9.2. Medical complications 10.0. Wilderness medicine emergency medical services (EMS)     10.1. Interface with EMS     10.2. Air medical transport 11.0. Search and rescue     11.1. Theory and application     11.2. High-angle rescue     11.3. Swift-water rescue     11.4. Alpine rescue 12.0. Wilderness survival     12.1. Shelter     12.2. Water procurement and disinfection     12.3. Fire building     12.4. Navigation and signaling 13.0. Lightning injuries     13.1. Risk assessment     13.2. Physiology 14.0. Avalanche     14.1. Terrain and snowpack assessment     14.2. Avalanche victim physiology     14.3. Patterns of injury     14.4. Rescue equipment 15.0. Wilderness toxicology and toxinology     15.1. Poisonous plants     15.2. Poisonous mushrooms As described in Lipman, et al. "Core Content for Wilderness Medicine Fellowship Training of Emergency Medicine Graduates" Academic EM2014; 21:204-207. http://onlinelibrary.wiley.com/doi/10.1111/acem.12304/epdf