Is Fellowship Accredited
On
Hero Image Categories
Building
Hero Image Selection
Option 1
Summary
Our fellowship is dedicated to promoting the concept of healthy aging through multidisciplinary care that incorporates the very best in medicine, nursing and rehabilitation.
About the Residency or Fellowship
Virginia Tech Carilion Partnership
The Virginia Tech Carilion School of Medicine is a unique allopathic medical school that employs a problem-based curriculum with a particular emphasis on competency with medical research. Located adjacent to Carilion Roanoke Memorial Hospital, the school not only rounds out Carilion's transformation to a clinic model—allowing us to provide superior patient care, cutting-edge research and education—but it also provides the Geriatric Medicine Fellowship with exciting growth opportunities.
Mission Goals Strengths
The goal of the program is to deliver unequaled learning opportunities in geriatric medicine so that our graduates will succeed anywhere in the world as highly competent and compassionate geriatricians.
Honoring Carilion Clinic's mission—"Improving the health of the communities we serve"—as well as our values:
Collaboration 

–

Working together with purpose to achieve shared goals.

Courage

– Doing what's right for our patients. 

Commitment

– Unwavering in our quest for exceptional quality and service.

Compassion

– Being empathetic and humanistic in our care.

Curiosity

– Fostering creativity and innovation in our pursuit of excellence.
Our program aims include:
Produce board-certified graduates who are competent geriatricians and who can practice independently in an academic or a private practice setting.

Model interprofessionalism by working within health care teams.

Provide clinical care and outreach to the community through a wide variety of clinical settings and educational opportunities.

Provide opportunities for quality projects and research based on the goals of each individual fellow.
Message From Leadership
The Virginia Tech Carilion Geriatric Medicine Fellowship program is in its 19th year. During that time we have had 26 fellowship graduates who are incorporating geriatric medicine into a wide variety of practice settings, including primary care, academic medicine, lifestyle medicine, post-acute care medicine, hospital medicine and palliative medicine.
Our training utilizes Carilion Roanoke Memorial Hospital (CRMH), the Salem Veterans Affairs Medical Center and several local post-acute care facilities. CRMH serves the 1 million residents of western Virginia and is the region's only tertiary care Level 1 Trauma Center.
Fellows spend time at CRMH on the Inpatient Geriatric Consult service. In addition, the Carilion Clinic Center for Healthy Aging provides consultative care for various problems of aging, including memory disorders and functional impairments. Home Health, PMR, Palliative Medicine, PACE (programs of all-inclusive care for the elderly) and Hospice care are emphasis areas. Finally, fellowship faculty serve as medical directors at our three teaching nursing homes.
Roanoke is a unique blend of small town and medium-sized city and it offers many amenities. There are indoor and outdoor recreational opportunities, historical sites and cultural activities. We appreciate your interest and hope to meet you as you pursue the challenging and rewarding career of a geriatrician.
Please do not hesitate to contact us if you need more information.
Sincerely,
Brian K. Unwin, M.D.
Program Director, Geriatric Medicine Fellowship
Professor of Medicine and Family and Community Medicine
Virginia Tech Carilion School of Medicine
Message From Leadership Image
Dept Spec Population Served
Dept Spec Teaching Opportunities
Didactic educational opportunities for Internal Medicine and Family Medicine residents
Dept Spec Volunteer Opportunities
Alzheimer's Association
Area Agency on Aging
Dept Spec Locations
Carilion Roanoke Memorial Hospital
Dept Spec Board Pass Rate
Dept Spec Academic Affiliation
Virginia Tech Carilion School of Medicine
Overview
Our program has been in existence for 19 years. We believe our curriculum prepares graduates to be 21st-century geriatricians. We have graduates who are practicing geriatric medicine in academic and private practice settings. 
How to Apply
Admission Requirements
Carilion adheres to all local, state and federal employment laws and administers its employment practices in keeping with the following guidelines. Applicants are considered for employment without regard to race, color, religion, age, national origin, veteran's status, disability, sex or other protected categories except as a bona fide occupational qualification. 
Guidelines for Application
Applicants must be board-certified or board-eligible in Family Medicine or Internal Medicine, eligible for Virginia licensure, and provide verification of having completed residency training in either Family Medicine or Internal Medicine that is either an ACGME-accredited residency program; an AOA-approved residency program; a program with ACGME International (ACGME-I) Advanced Specialty Accreditation; or a Royal College of Physicians and Surgeons of Canada (RCPSC)-accredited or College of Family Physicians of Canada program.
We are using the Electronic Residency Application System (ERAS) to accept application materials. Our ACGME ID number is 255113044.
To be considered for an interview, please send the following materials:
MyERAS application

Curriculum vitae

Two letters of recommendation - this includes:

one from current or recent residency program director

at least one other

Medical school transcript

Personal statement

USMLE/COMLEX transcript from all three steps

ECFMG certificate (if applicable)

J-1 visas are sponsored
Interview Day
Dinner the evening prior to the interview with faculty and/or fellows

Breakfast at the Center for Healthy Aging

Individual interviews with two or three faculty members

Tour of one or two teaching long-term care facilities

In the COVID-19 pandemic, virtual interview days are available based on the needs and availability of the applicants.
Curriculum
Curriculum
The 1-year training program is designed to give geriatric medicine fellows a comprehensive experience.
Fellows are exposed to inpatient, ambulatory, consultative and long-term care geriatrics and will interact with geriatricians, geriatric psychiatrists, psychiatrists and allied health personnel in a multidisciplinary model. The curriculum combines a longitudinal and a rotational curricular model.
Locations:
Carilion Roanoke Memorial Hospital

Salem Veterans Affairs Medical Center

Virginia Tech Carilion School of Medicine
Didactic Sessions
Monthly Geriatric Grand Rounds where topics include:

Dementia Care
Dying and Death
Prevention
Ethics
Community Care
Stress/Distress and What to Do About It
Care Transitions
The Future
Medications
Teaching Geriatrics
Approach to Care
Clinician Care

Didactic session for three hours one Tuesday per month where topics include:

Geriatric Assessment
Post-Acute Care
What Matters
Gerontology 101
Dementia
Hospital Care
Frailty
Healthy Aging
Pain
Mobility
Mentation
Caregiving

Medicine Grand rounds every Friday morning
Teaching sessions for family medicine residents every three to four months
Journal Club and Board Review occur monthly
Research and clinical educator series
Schedule and Tracks
Tracks
Along with our 1-year training track, we have a unique part-time fellowship track. Participants complete the same fellowship curriculum over a 2-year period. 
Schedule Intro
The Carilion Clinic - Virginia Tech Carilion Geriatric Medicine Fellowship is comprised of 13, four-week blocks.
Schedule Blocks
Schedule
Longitudinal Component
The longitudinal component includes an ambulatory and long-term care experience. The fellows will have a weekly half-day session in one of the primary care, Family Medicine or Internal Medicine clinics.
In addition, the fellows will have one to two half-day sessions in the Carilion Center for Healthy Aging Geriatric Assessment Clinic (GAC) and in the Mild Cognitive Impairment Clinic (MCI). The fellows will be assigned a continuity panel of patients at Raleigh Court Health and Rehabilitation.
Conference Schedule
The conference schedule will include a monthly Geriatric Grand Rounds and a 3-hour core curriculum conference one Tuesday afternoon monthly with members of the faculty for case presentations and didactic presentations. The conference schedule also includes Journal Club once monthly.
Geriatric medicine fellows are required to present and contribute during journal clubs. Geriatric seminar topics are reviewed and updated yearly to fulfill geriatric medicine requirements.
Post-Acute Long-Term Care Rotation
The post-acute long-term care rotation is three blocks and includes experiences in both institutional and non-institutional settings. These blocks take place at four of the following nursing homes in the region: Berkshire, Franklin, Raleigh Court and  the Salem Veterans Affairs Medical Center.
PACE Rotation
The PACE rotation is a one-block experience working with the program for all-inclusive care of the elderly that includes primary and specialty care, medications, care coordination, transportation, meals and facility-based rehabilitation. This program provides care to older adults in their homes and within an adult day center environment.
Home Care Rotation
Home health services (i.e., nursing, physical therapy, occupational therapy, speech therapy, aides and medical social work) are instrumental in promoting recovery and function within the home. The home care rotation is a one-block experience in the home setting that provides fellows deeper insights into how these services can be applied to their future patient care.
Inpatient Consults Rotation
The consults service will be primarily based at Carilion Roanoke Memorial Hospital. The two blocks will include inpatient geriatric consults requested throughout the hospital. The fellows will make the initial contact when a geriatric consult is requested. The consultation service will focus on older adults transitioning from hospital to community care.
The fellows will present findings to the geriatric attending physician assigned to the geriatric consult service. The fellows will be involved in the initial care and continuing responsibilities for all consult patients and will participate on the inpatient multidisciplinary team.
Palliative Care Rotation
The fellows will round with the Carilion Roanoke Memorial Hospital Palliative Care team caring for patients on the Palliative Care Unit and seeing inpatient consults for one block.
Rehabilitation and Wound Care Rotation
The Rehabilitation and Wound Care rotation is one block in the inpatient and outpatient Rehabilitation Unit. The fellows will be able to observe and participate in the subacute phases of care.
Neurology Rotation
One half block will be spent in the Salem VA Neurology department. The fellows will work in the outpatient setting and will participate in inpatient neurology consults.
Leadership Rotation
The half-block leadership rotation is an opportunity for fellows to shadow geriatricians in their roles as medical directors and physician leaders of healthcare teams. These experiences are coupled with assigned readings to develop a deeper understanding of how healthcare systems and financing impact the care of the older adult.
Geriatric Psychiatry Rotation
The Geriatric Psychiatry rotation is a one-block experience. This will include inpatient, outpatient, long-term care sites.
Electives
The fellows will have the opportunity to select two electives in fields of interest during the fellowship. Outside rotations are permitted if the discipline is not available through Carilion Clinic.
Research

Hematology/Oncology

Pain Management (noninterventional)
Pain Management (interventional)
Consults
Inpatient Rehabilitation
Pulmonology/Critical Care
Infectious Diseases
Hospice
Wound Care
Schedule Tables
All rotations are four weeks in duration.

| Block | Rotation | Site |
| --- | --- | --- |
| 1 | Post-Acute Long-Term Care | Nursing Homes |
| 2 | Post-Acute Long-Term Care | Nursing Homes |
| 3 | Long-Term Care | Salem Veterans Affairs Medical Center (SVAMC) |
| 4 | Program of All-Inclusive Care of the Elderly (PACE) | PACE |
| 5 | Home Care | Carilion Roanoke Memorial Hospital (CRMH) |
| 6 | Consults | CRMH |
| 7 | Consults | CRMH |
| 8 | Palliative Medicine | CRMH |
| 9 | Rehab/Wound Care | CRMH |
| 10 | Neurology/Leadership | SVAMC and CRMH |
| 11 | Psychiatry | Nursing Homes |
| 12 | Elective | Varies |
| 13 | Elective | Varies |
Residency Life
Gallery Images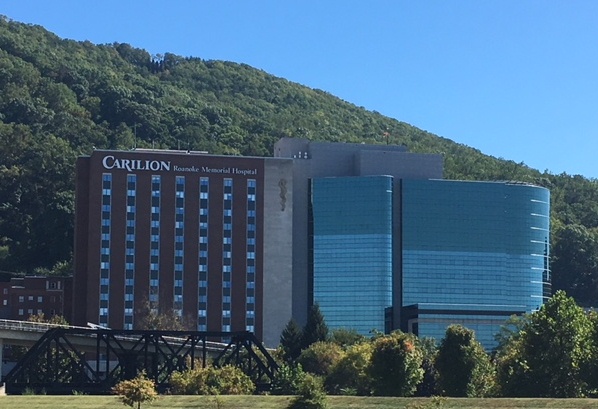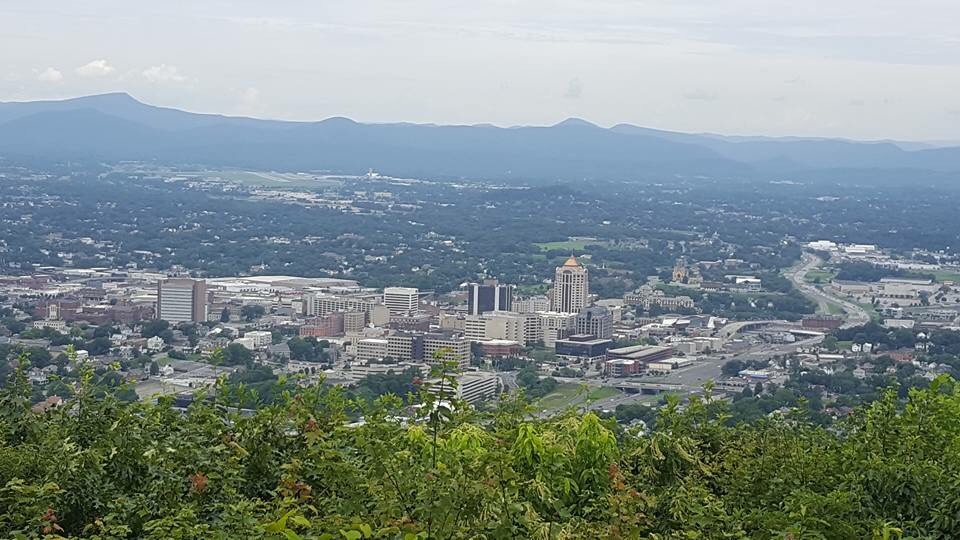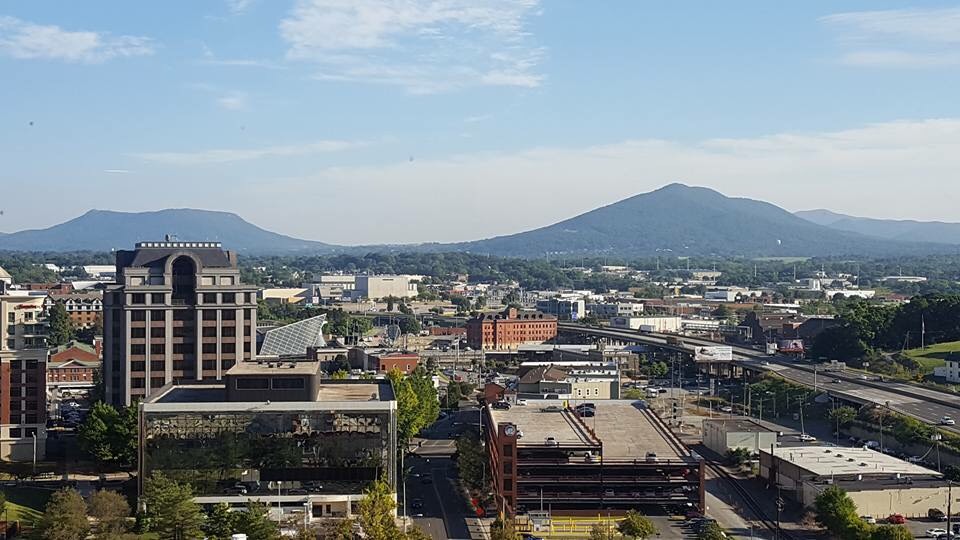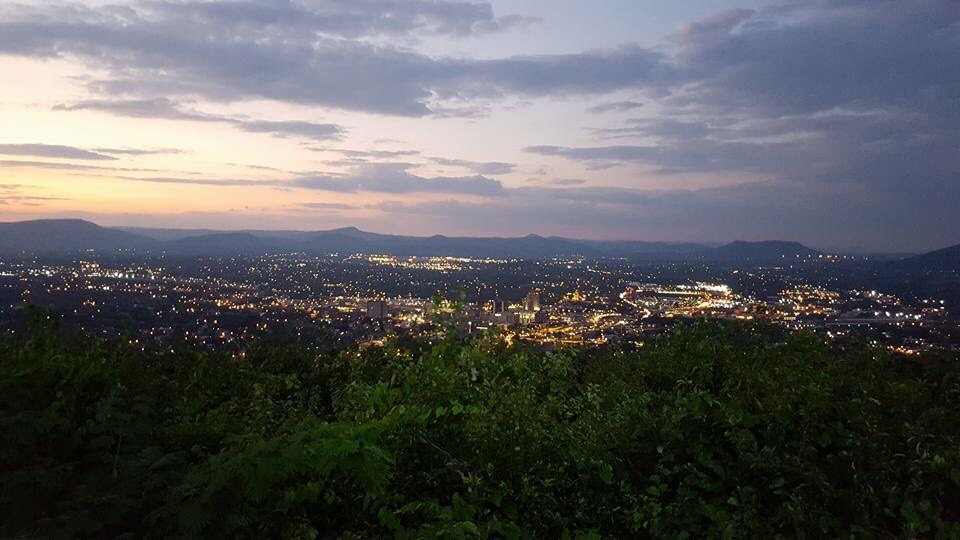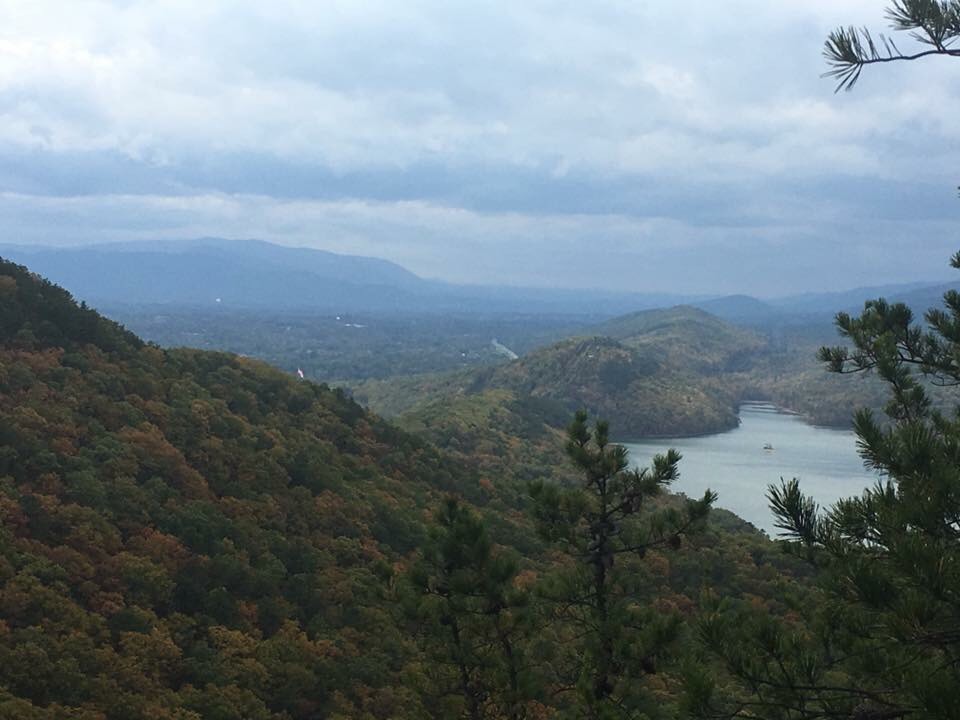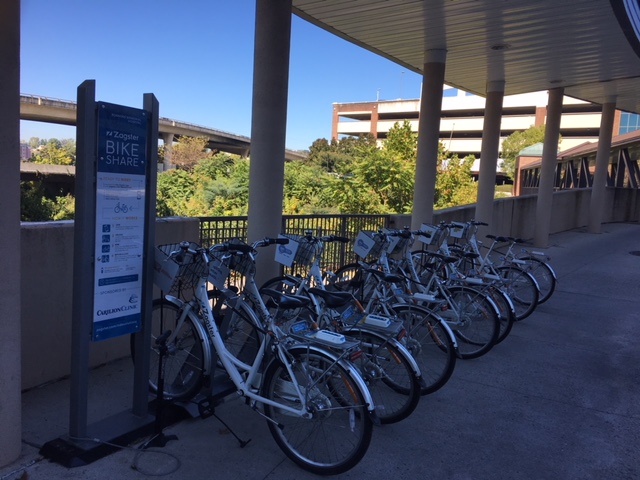 Residency Life Intro
The Roanoke Valley is cosmopolitan and welcoming of many cultures. There are events in the city and surrounding communities almost every weekend, including a wide variety of cultural festivals, running and bicycle events, concerts, etc. The Roanoke Valley also consists of multiple beautiful hiking trails and various outdoor activities such as kayaking, camping, trail biking. There are also opportunities to enjoy art and history museums, as well as a variety of farm-to-table and ethnic restaurants. 
There are many housing options available in Roanoke with a low cost of living. Roanoke is within a day's travel to many cities, whether by driving, train or flying from our regional airport.
Faculty
Specialty Group
Program Director and Associate Program Director
Specialty Group
Geriatric Medicine Fellowship Program Faculty