Is Fellowship Accredited
Off
Hero Image Categories
Building
Hero Image Selection
Option 3
Summary
The Virginia Tech Carilion Obstetrics and Gynecology Residency Program offers high-risk obstetrical training led by the largest team of obstetricians and gynecologists in the region.
About the Residency or Fellowship
Virginia Tech Carilion Partnership
Residents have the opportunity to work closely with the students and research scientists from the Virginia Tech Carilion School of Medicine and the Fralin Biomedical Research Institute at VTC. At the medical school, students learn, train and work side by side with Carilion's medical staff, utilizing a patient-centered curriculum designed to develop physicians who can take research from the lab to the patient's bedside.
Mission Goals Strengths
Graduate competent OB/GYN physicians who can practice independently

Teach the fundamentals of research and provide opportunities for quality projects and research depending on the goals of each individual resident

Support and mentorship for residents interested in pursuing fellowship

Teach the importance of patient safety and quality improvement

Teach the importance of professionalism and working within a healthcare team

Honor Carilion Clinic's mission: Improving the health of the communities we serve

Collaboration 

–

Working together with purpose to achieve shared goals

Courage

– Advocacy at the local and national level

Commitment

– Focusing on providing quality care and exposing learners to processes for analyzing and improving outcomes

Compassion

– Graduating physicians who are empathetic and compassionate

Curiosity

– Fostering analytical thinking and scientific questioning
Message From Leadership
Thank you for your interest in our residency program. Our aim is to graduate physicians who can practice independently. We help residents achieve this through teaching, clinical experiences, mentorship and research. Residents receive comprehensive gynecologic surgery training that includes laparoscopic, vaginal and robotic approaches. Our two-year repeating didactic curriculum incorporates problem-based learning, simulation and research.
Message From Leadership Image
Dept Spec Population Served
Diverse patient population including local refugee community
Dept Spec Teaching Opportunities
Residents have the opportunity on a daily basis to work with medical students, and if interested, they can work with the Clerkship Director to participate in lectures and student simulations.
Dept Spec Quick Facts
Mean USMLE Step 1 score of 229
Only major referral center in southwest Virginia
Robust surgical volume
High-risk obstetrical training
Dept Spec Academic Affiliation
Virginia Tech Carilion School of Medicine
Quote
We believe that mentorship is an important aspect of professional growth. Our residency program fosters the Carilion Clinic mission of improving the health of the communities we serve.
Overview
Our program offers comprehensive training at a large, tertiary/quaternary hospital affiliated with the Virginia Tech Carilion School of Medicine. Residents benefit from a diverse patient population and have exposure to all of the subspecialties: gynecologic oncology, female pelvic medicine and reconstructive surgery, reproductive endocrinology and fertility, pediatric adolescent gynecology and maternal fetal medicine.
How to Apply
Admission Requirements
Excellent oral and written communication skills

USMLE passing scores on first attempt

Prefer to see scores of 220 or above on both USMLE Step 1 and Step 2

Osteopathic candidates are encouraged to provide USMLE Step 1 and 2 scores

Applications completed via ERAS

3 letters of recommendation, one of those being the Chair letter

Sponsor J-1 Visas only
Our program does not discriminate with regard to sex, race, age, religion, color, national origin, disability or veteran status.
Note for the 2021-2022 interview season: Application deadline is October 1, 2021. No applications will be reviewed after this time. Thank you for your interest in our program! 
Contact
Please contact the Obstetrics and Gynecology Residency Manager for more information about our program.
Whitney Simmons
Residency Program Manager
P.O. Box 13367
Roanoke, VA 24033-3367
Phone: 540-853-0427
Fax: 540-983-1192
E-mail: wlsimmons@carilionclinic.org 
Interview Day
We will start to release interview offers on October 19, 2021. Interviews are required for all of our Obstetrics and Gynecology Residency positions. During the 2021-2022 application cycle, all interviews will be held virtually.  Our interview days are currently planned for:
October 29, 2021

November 5, 2021

November 19, 2021

December 3, 2021

December 10, 2021
The evening prior to the interview day, the residents will host a virtual meet and greet. This is a great opportunity to learn more about our program, Roanoke and potential future colleagues.
Our program fully supports the joint CREOG/APGO proposal for residency application standards for the 2021-2022 interview year.
Curriculum
Curriculum
Our Obstetrics and Gynecology residency program has a comprehensive, 2-year, repeating didactic curriculum to help ensure that our residents have the opportunity formally visit each learning objective at least twice during their residency. We follow the learning objectives set forth by the Council on Resident Education in Obstetrics and Gynecology (CREOG). We use a combination of grand rounds, morbidity and mortality conferences, problem-based learning, lectures and simulation to teach these objectives. Although there are scheduled learning activities throughout the week, much of the didactic curriculum occurs on Friday mornings. The residents have protected time during these Friday morning sessions. 
Our residents also experience a comprehensive clinical curriculum in which they care for patients with both obstetric and gynecologic needs. We are a tertiary referral center with a large volume of high risk obstetrics. We also have good surgical volumes, including minimally invasive approaches. In addition to the patient care experiences they receive on their rotations, they also provide care to their own panel of patients in their weekly continuity clinic. Please refer to our "block schedule" for more information on our clinical rotations. 
Elective Tables
| DAY | LEARNING ACTIVITY | FREQUENCY | PARTICIPANTS |
| --- | --- | --- | --- |
| Mondays | Preoperative Conference: Review submitted patient cases and determine if surgical management is appropriate | Twice per month | Generalist faculty, GYN residents |
| Wednesdays | GYN Conference: Review a chapter in a GYN textbook, associated worksheet | Weekly | Assigned GYN faculty member, GYN team (REI team when appropriate) |
| Fridays | Journal Club | Once per month | All residents and faculty |
| Fridays | Grand Rounds | Monthly | All faculty and residents |
| Fridays | Morbidity and Mortality Conference | GYN: once per month OB: once per month | All faculty and residents |
| Fridays | Tumor Board | Twice per month | GYN ONC faculty, all residents (only the ONC residents attend the second Tumor Board of the month) |
| Fridays | Problem Based Learning (PBL): A case is reviewed with one faculty facilitating a group of residents. ACOG Practice bulletin readings are assigned ahead of time. Simulation is often incorporated into this two-hour session | Once per month | One faculty facilitates each PBL group, all residents |
| Fridays | Core Lectures: Each subspecialty (gyn onc, MFM, urogyn, REI, and peds/adolescent) has six to eight core lectures that they cover over the two year curriculum | Twice per month | Assigned subspecialty faculty, all residents |
| Fridays | Research Curriculum | Once per month. Research Day in May 2021 | Faculty leader, all residents |
| Fridays | Simulation: Specific for each PGY year in addition to the simulations incorporated into PBL | Approximately three to four sessions per PGY | Faculty leader, residents in small groups based on year level |
| Fridays | Wellness Curriculum: Goal to help residents focus on self-care awareness and emotional well being | Once per month | Faculty leader, all residents |
| Fridays | Business of Medicine Curriculum: Helps residents understand options after residency and assists with preparing for job interviews, contract negotiations, etc. Also helps residents who are interested in fellowship prepare for the process | Twice per year | Faculty leader, all residents |
| Fridays | Mock Oral Exams: Helps to prepare residents for taking their oral exam after residency | Once per year | Assigned faculty, all residents based on PGY |
Schedule and Tracks
Schedule Intro
Please note: The number of blocks in a given specialty varies depending on individual residents' schedules and may not be the same for all residents. Schedules also change depending on the academic year and availability of rotation. Some blocks may be longer than four weeks depending on the subspecialty.
Schedule Blocks
Schedule Tables
| Block rotations | PGY-1 | PGY-2 | PGY-3 | PGY-4 |
| --- | --- | --- | --- | --- |
| Obstetrics | 3 blocks | 2 blocks | 3 blocks | 2 blocks |
| Maternal Fetal Medicine | | 1 block | 1 block | 1 block |
| Gynecology | 4 blocks | 1 blocks | 2 blocks | 3 blocks |
| UROGYN | | 1 block | 2 blocks | |
| GYN Oncology | 1 block | 3 blocks | | 3 blocks |
| Night Float | 3 blocks | 2 blocks | 2 blocks | 2 blocks |
| REI | | 1 block | 1 block | |
| Ultrasound | 1 block | | | |
| Elective | | | 1 block | |
| Family planning | | | | 1 block |
Residency Life
Gallery Images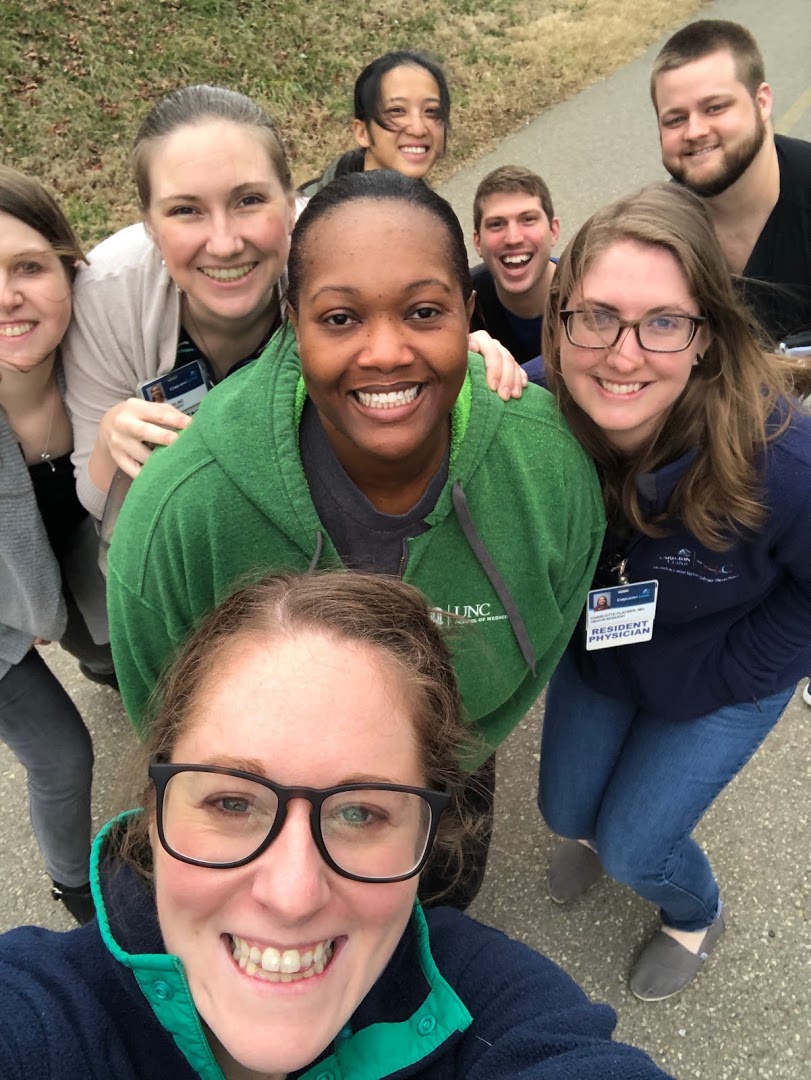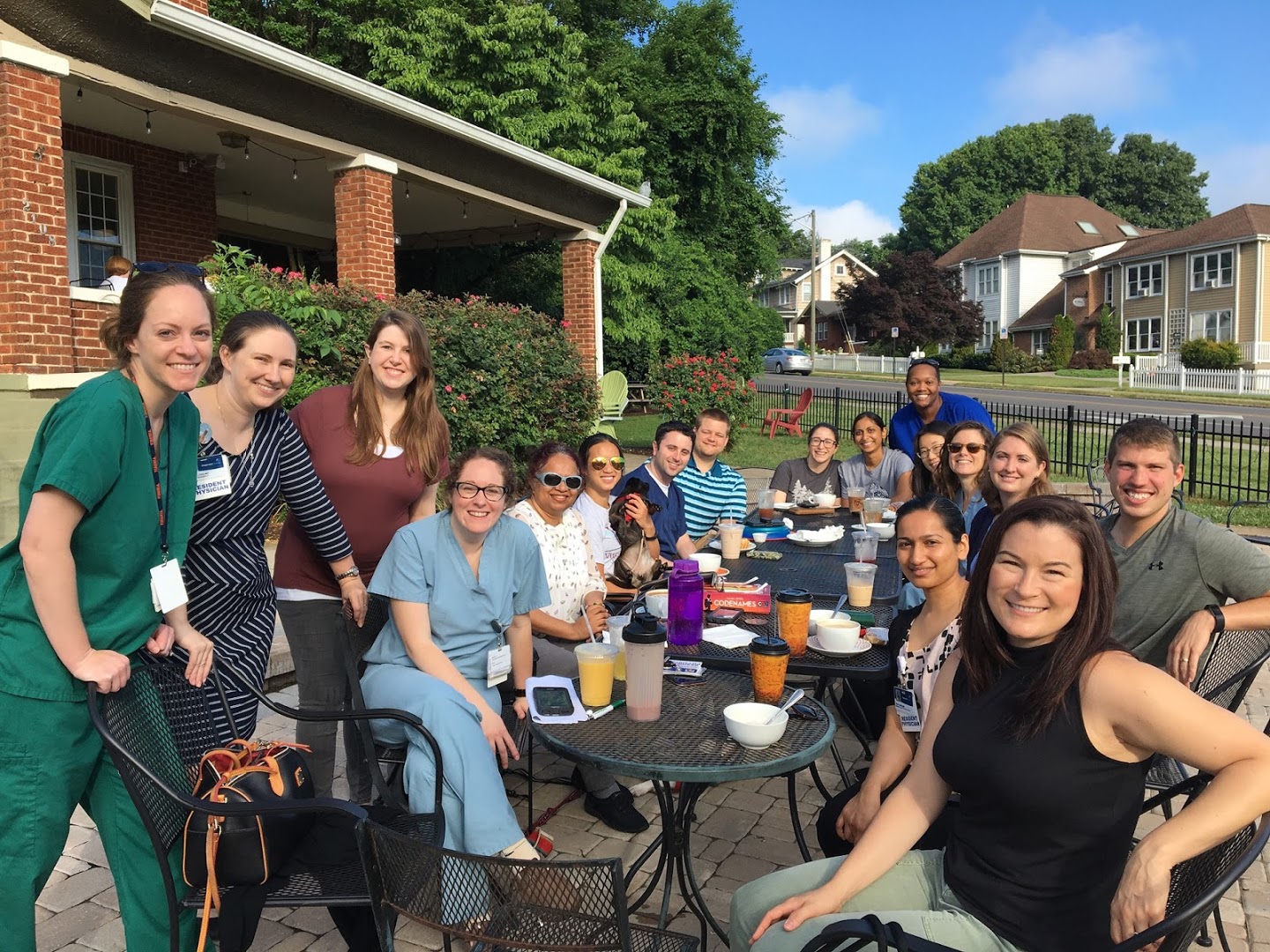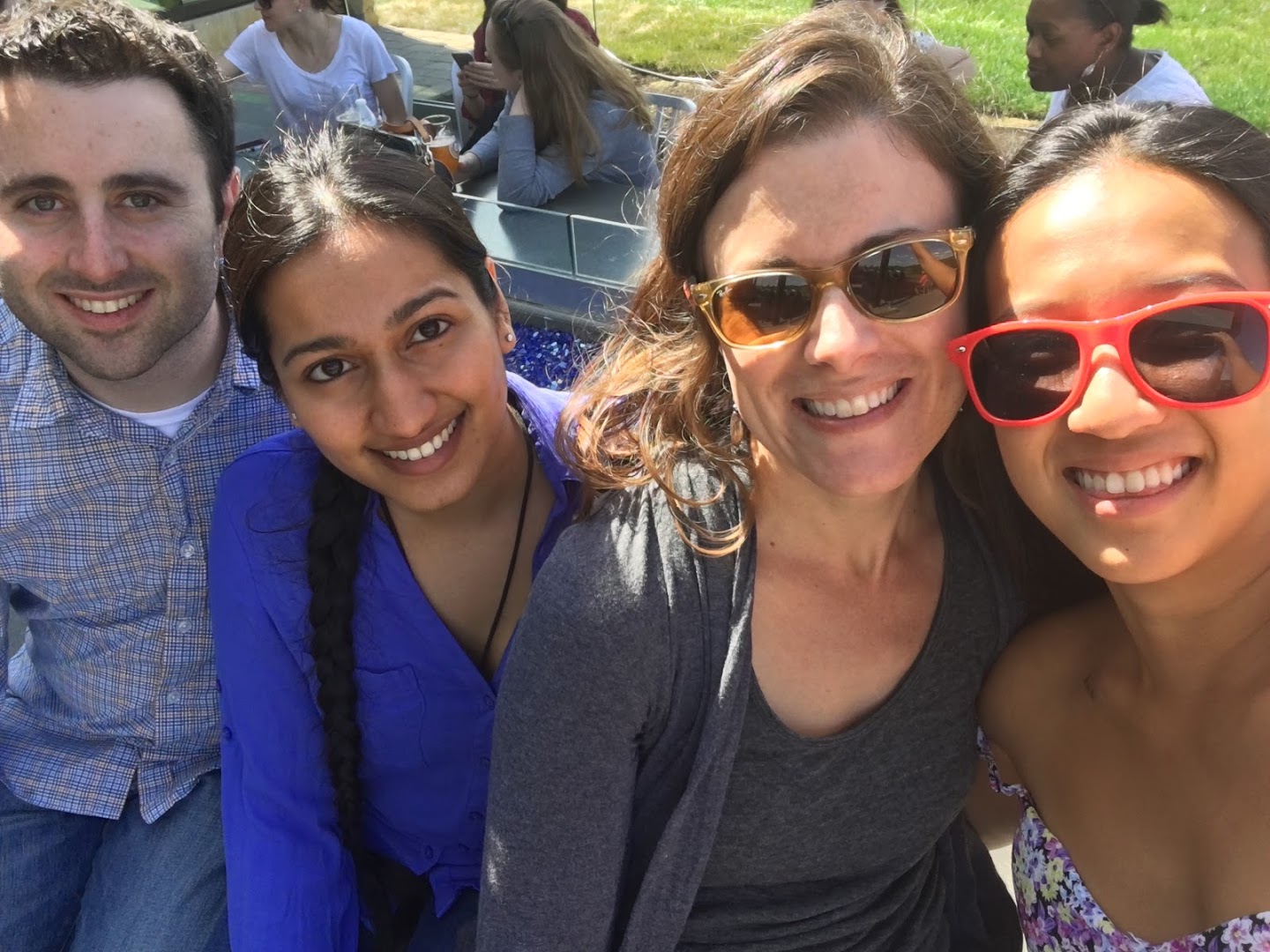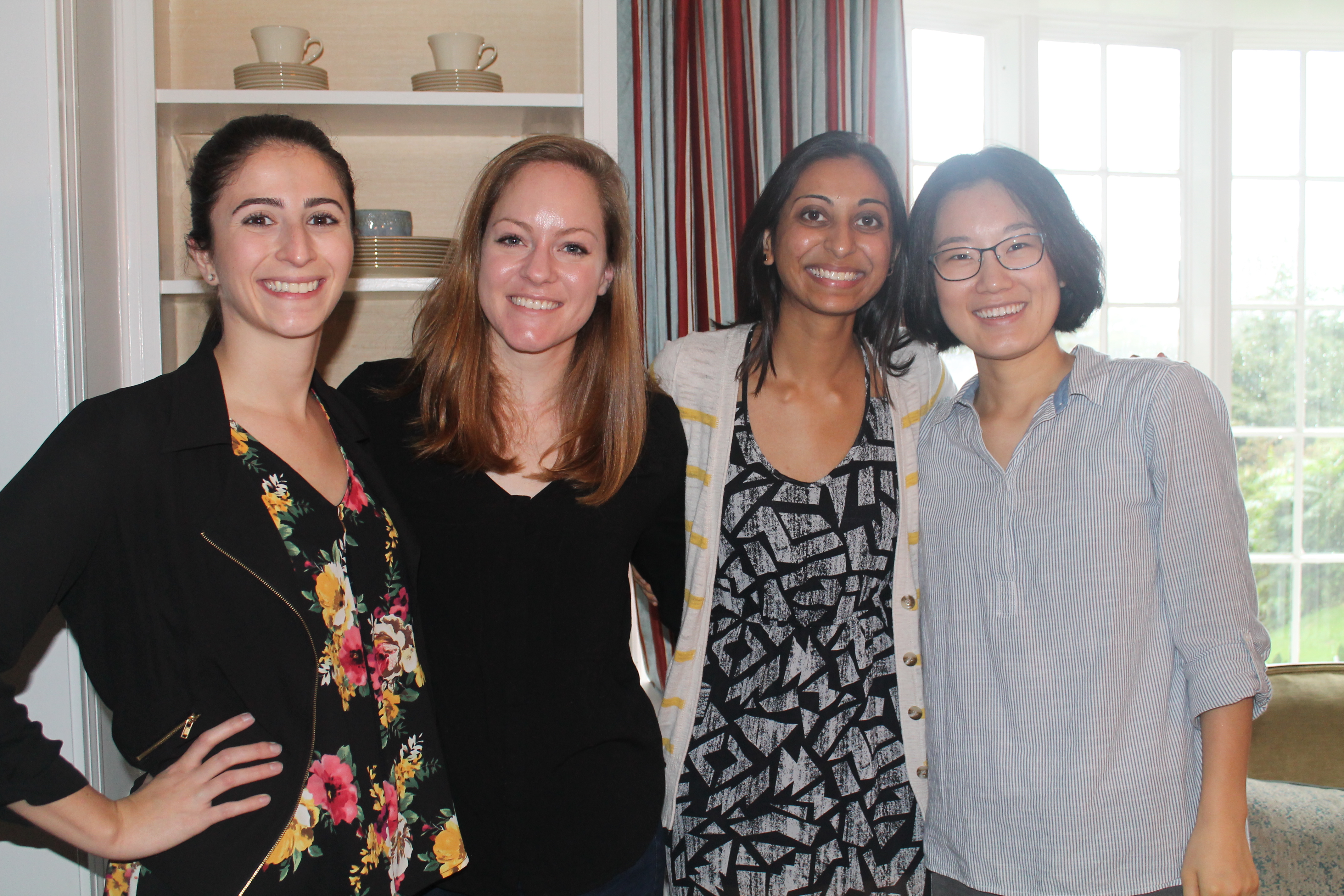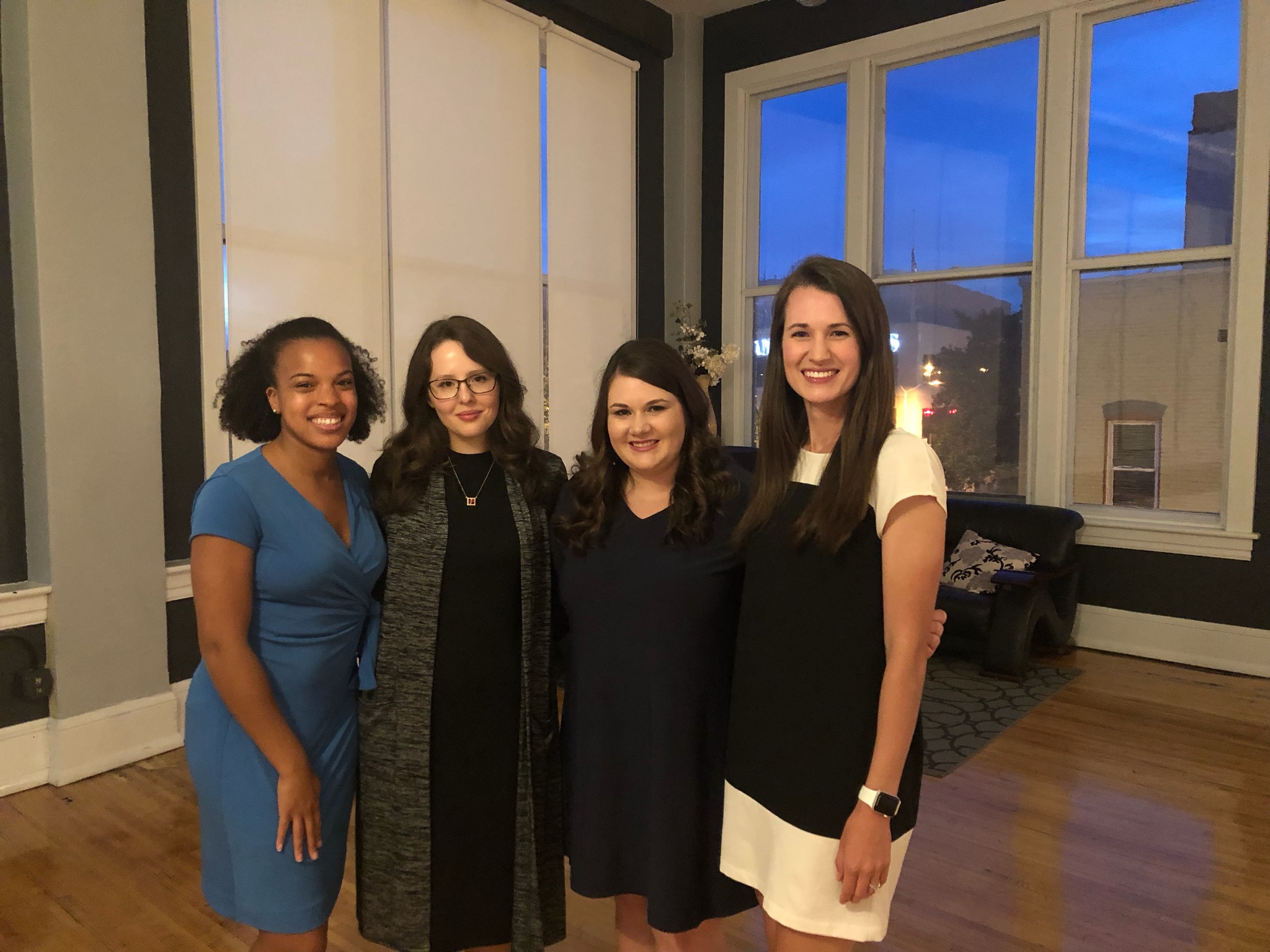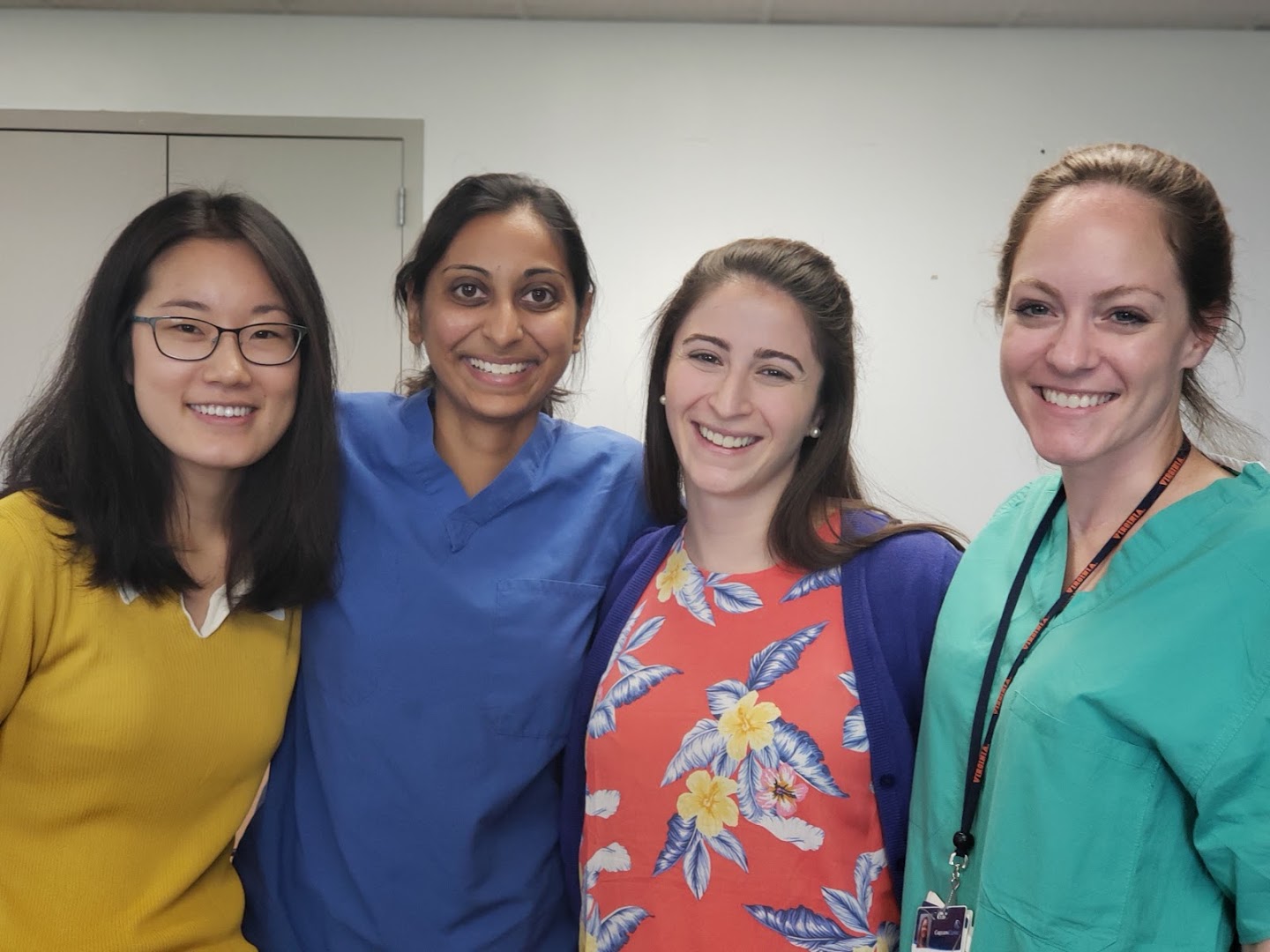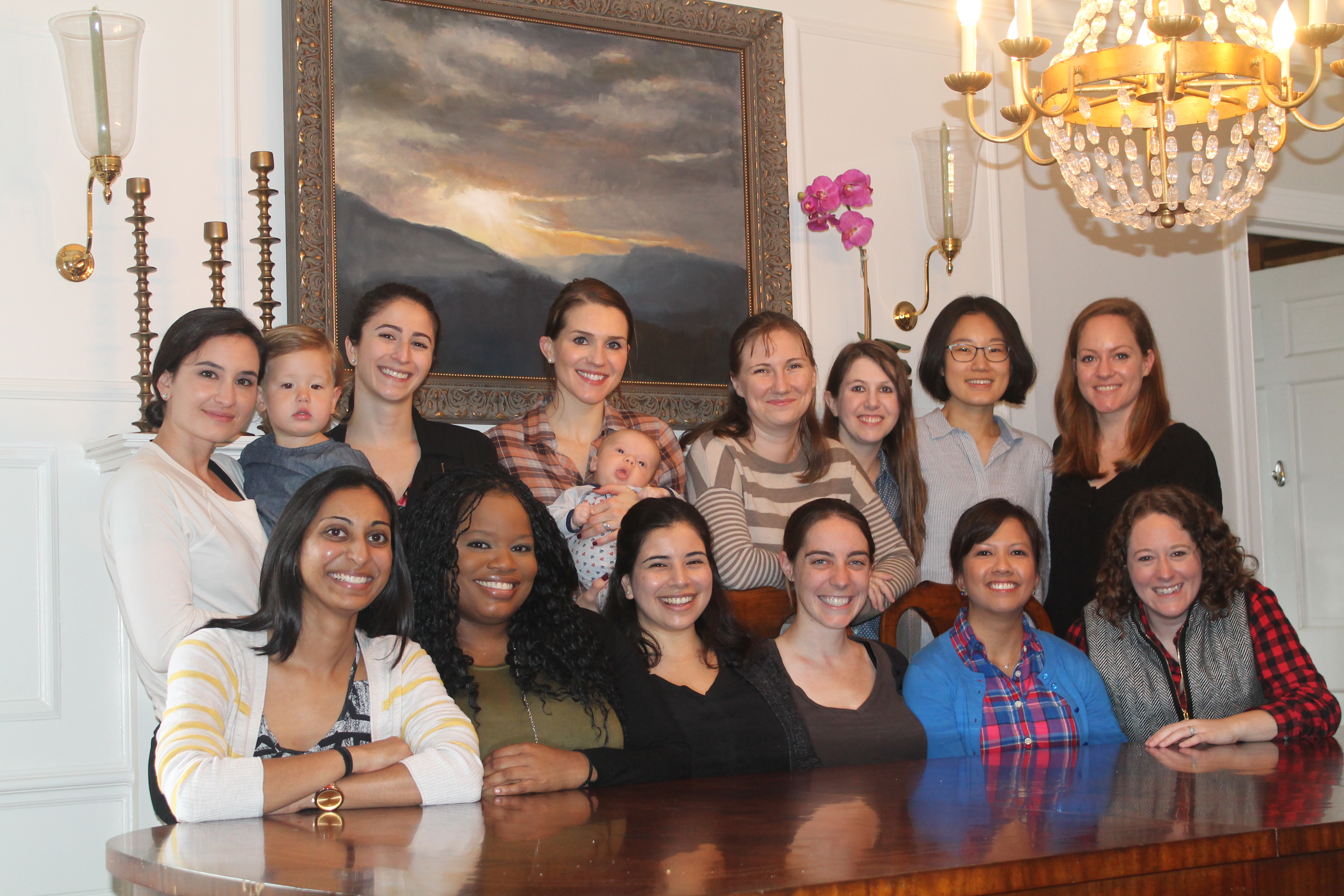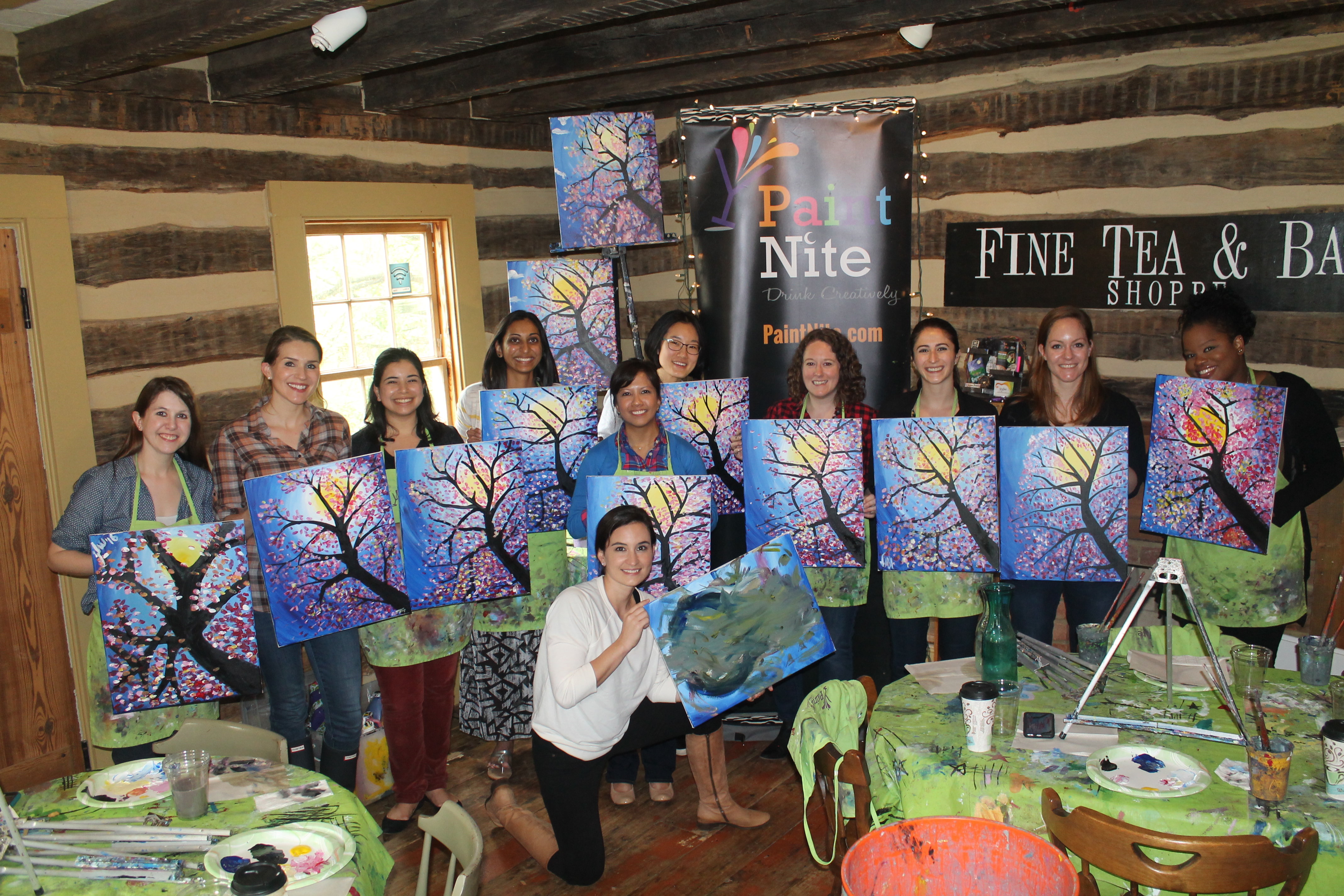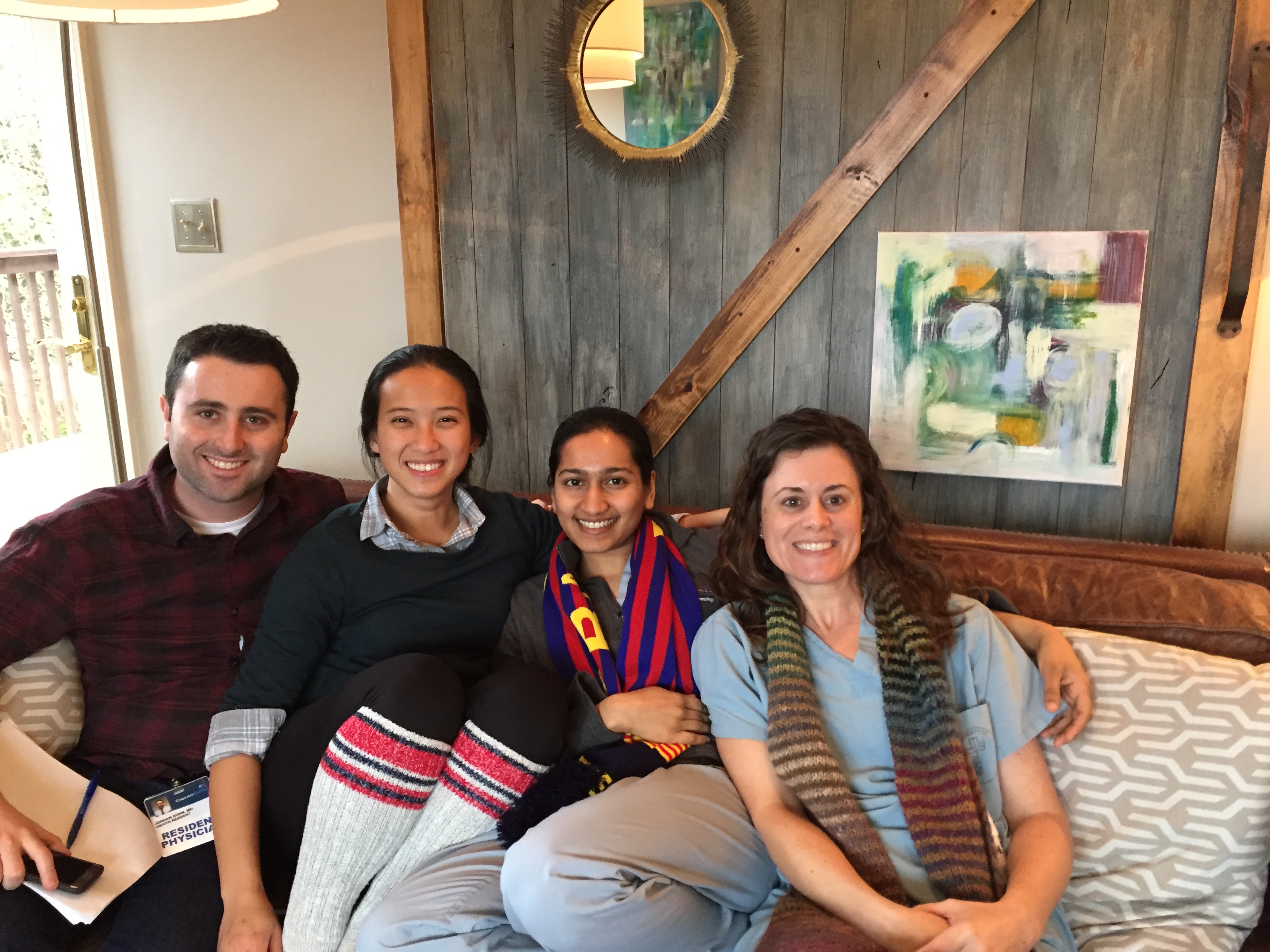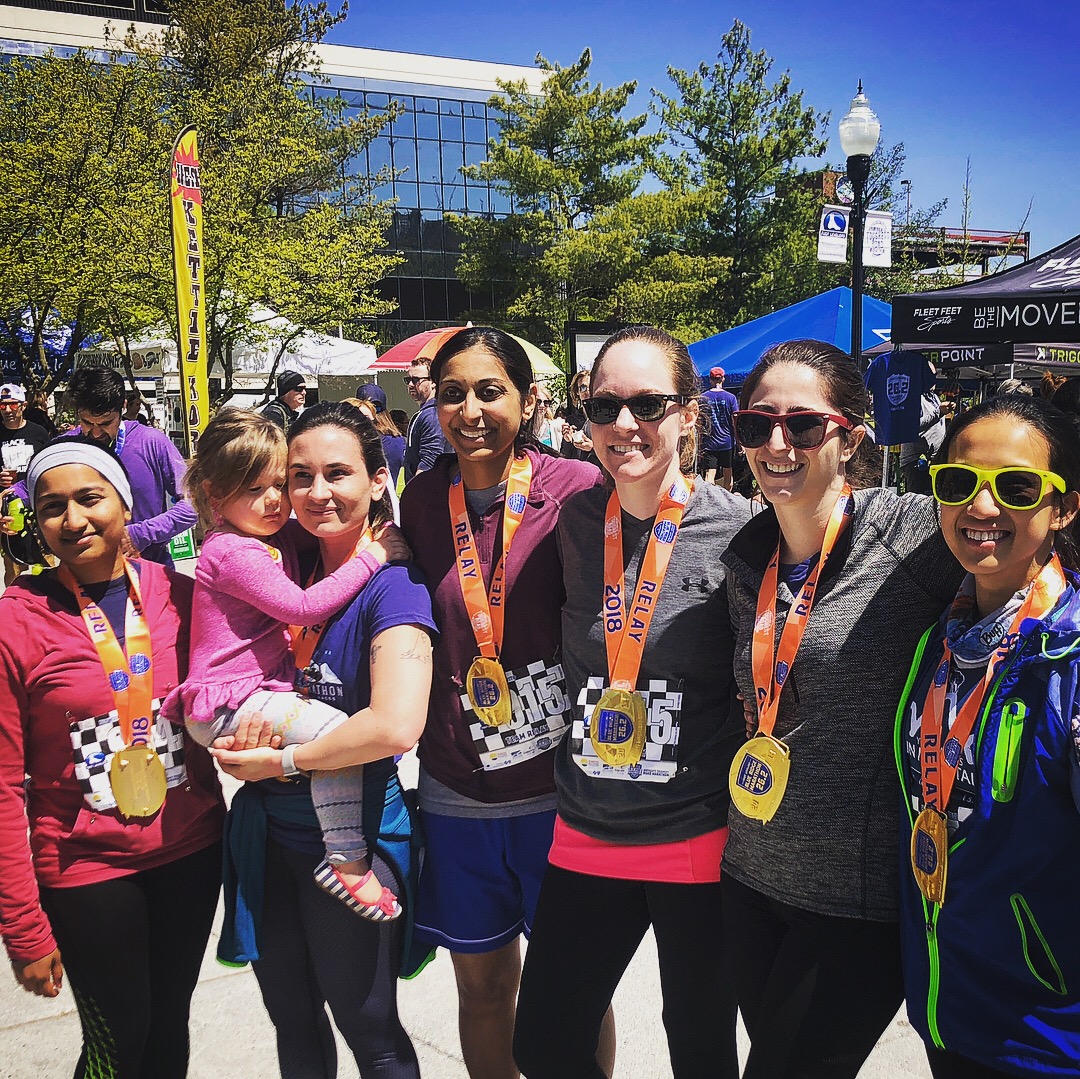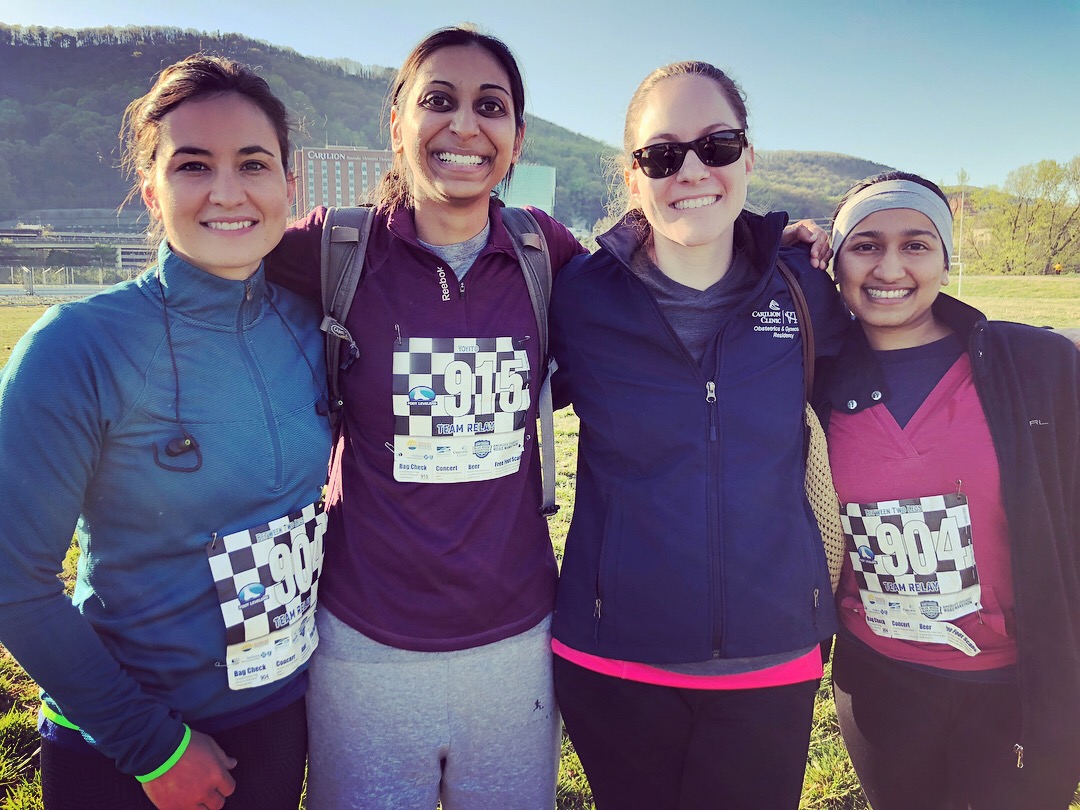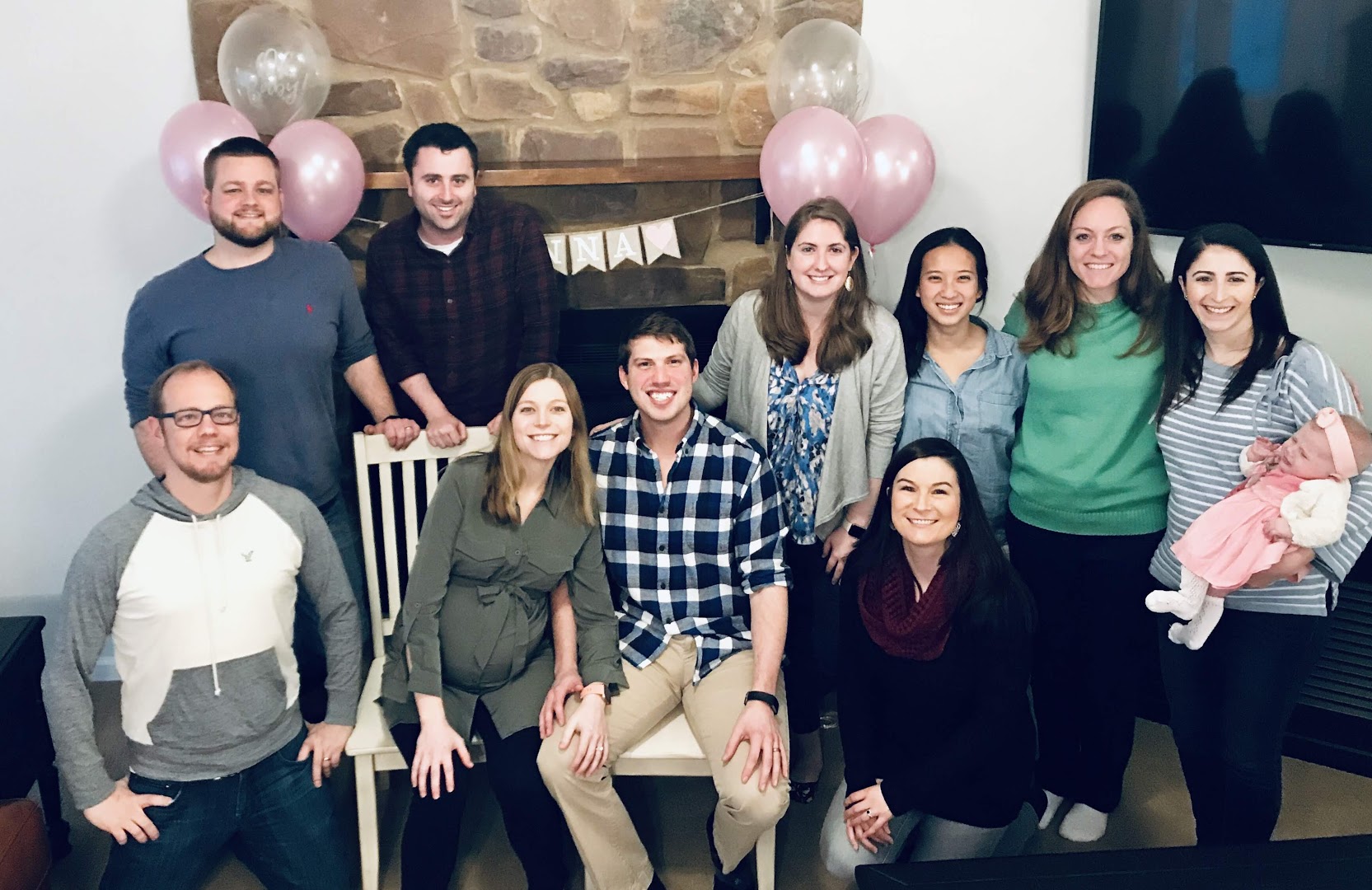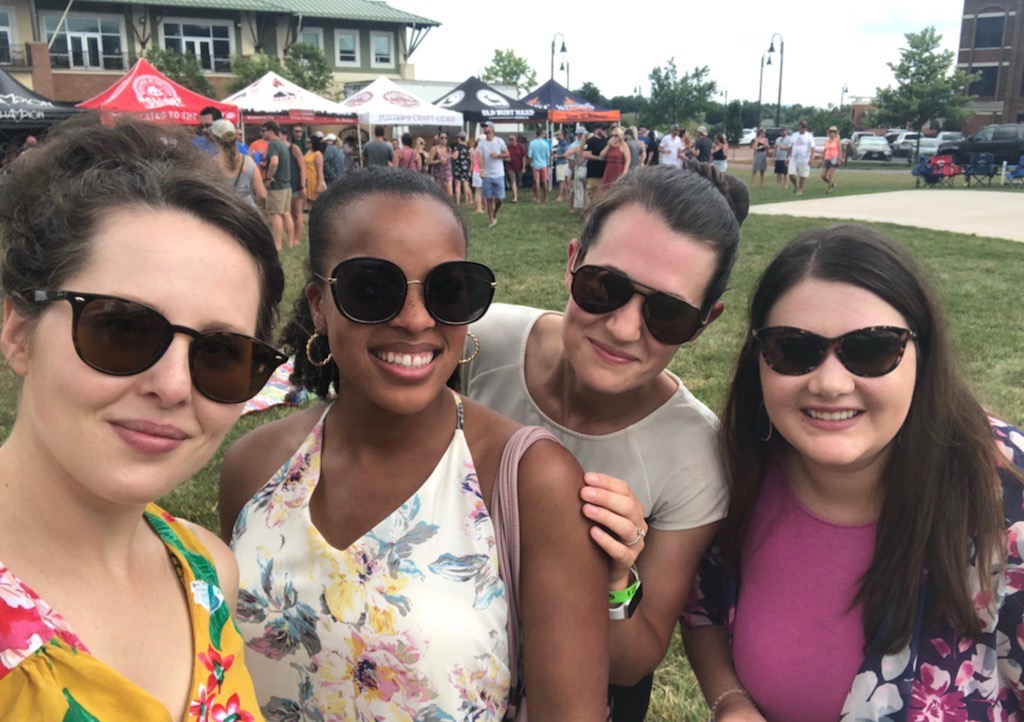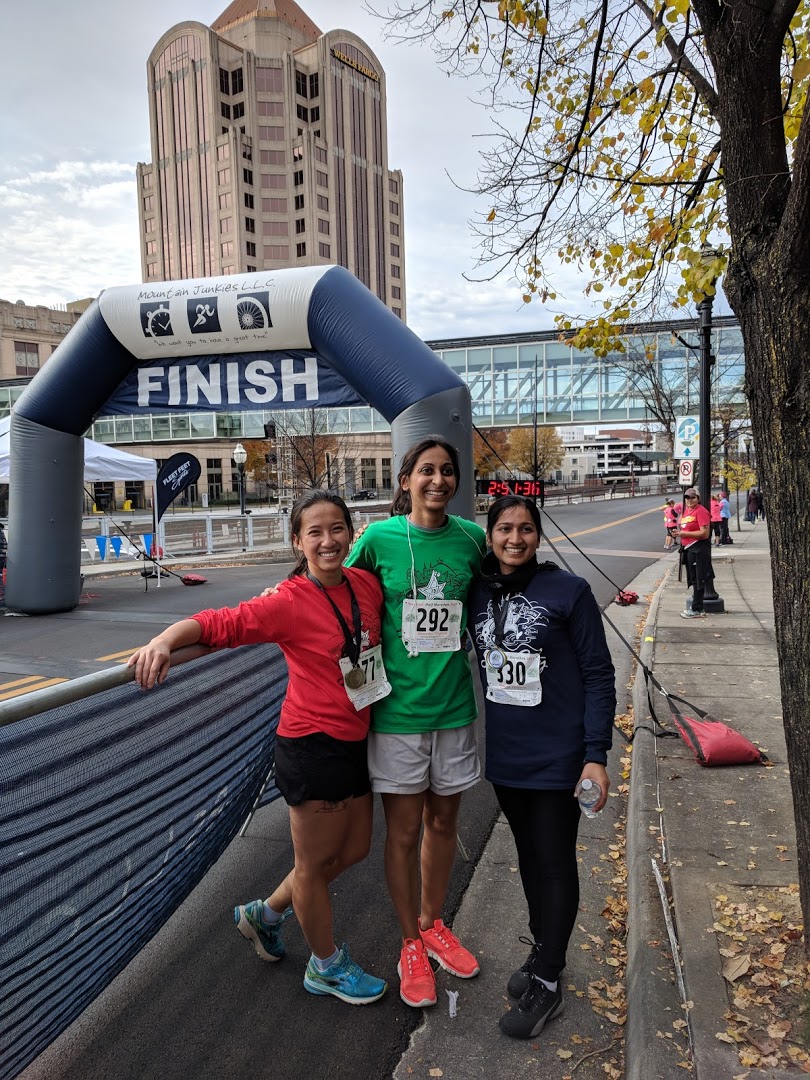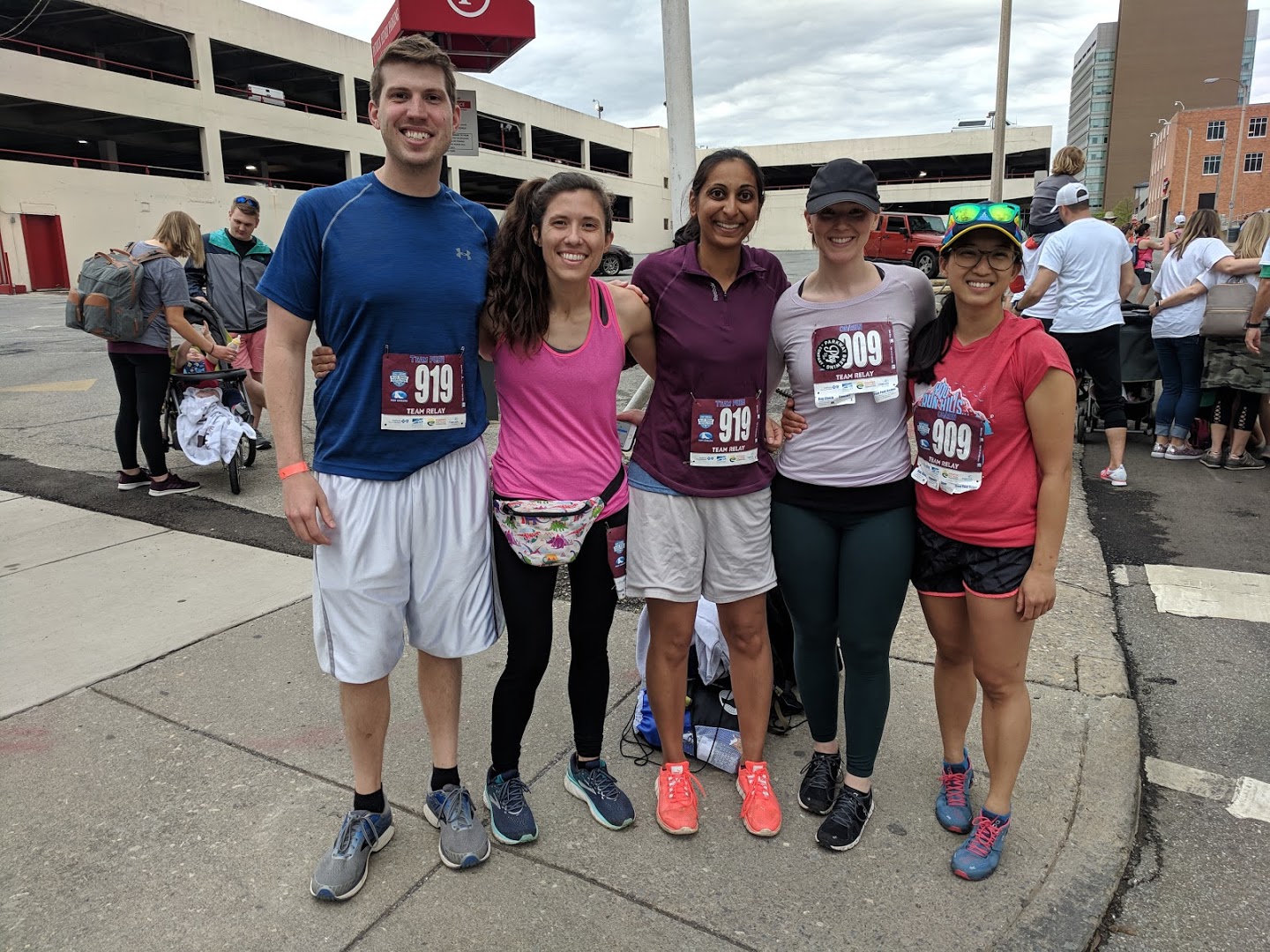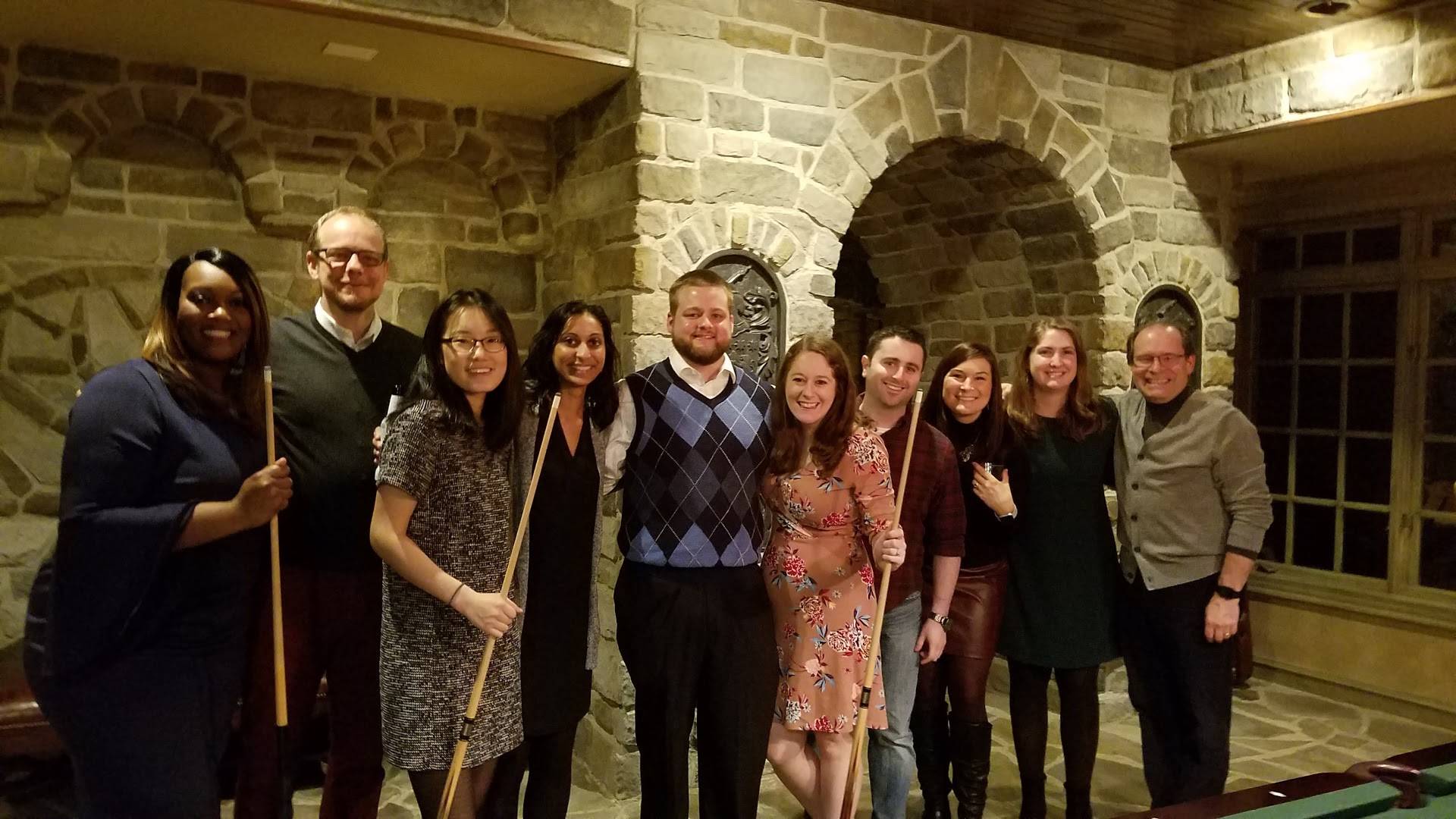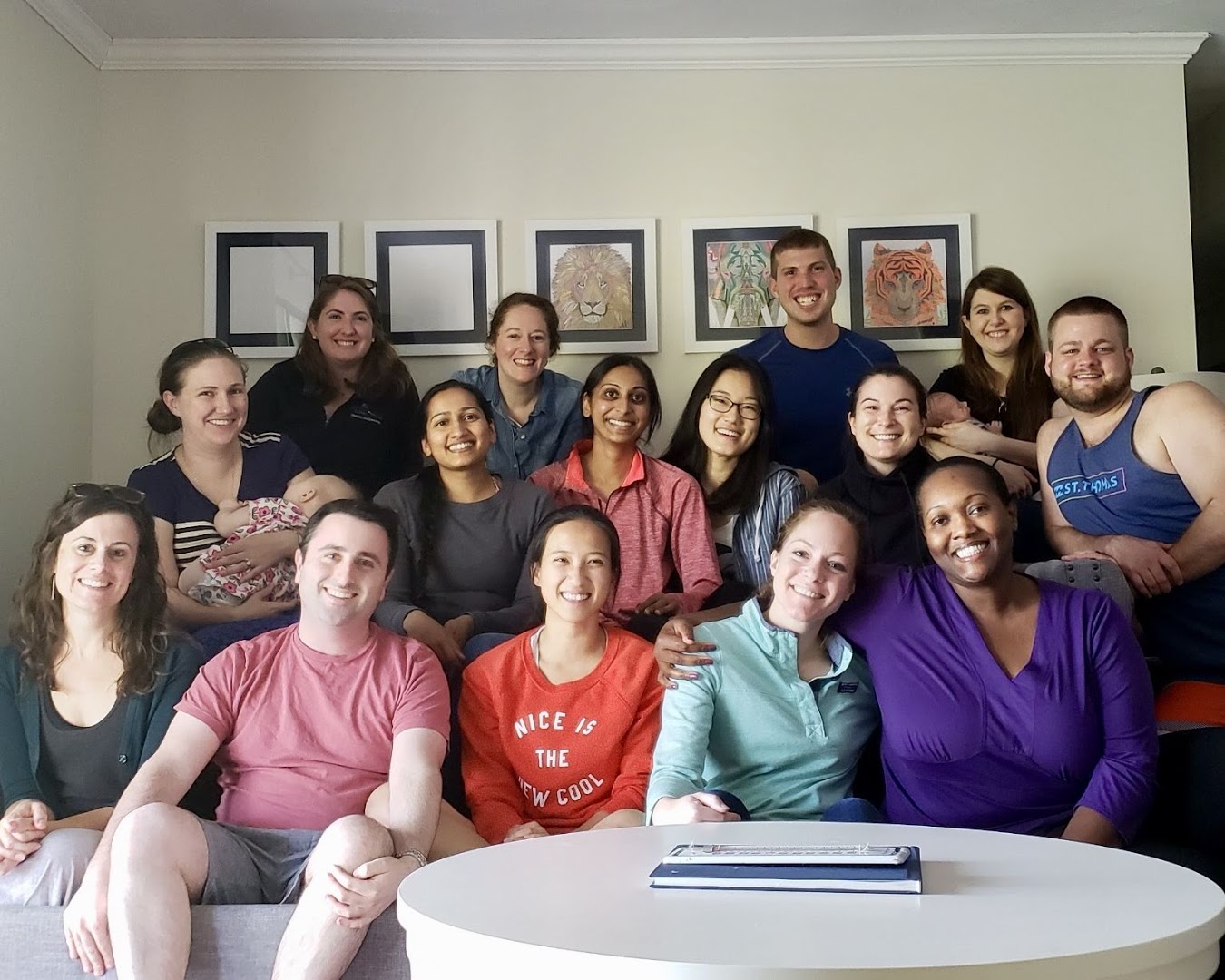 Chief Resident Image or Video
Residency Life Intro
The Roanoke Valley is cosmopolitan and welcoming of many cultures. There are events in the city almost every weekend, including celebrations of different cultures (Greek, Italian, Indian, etc.), running and bicycle events, concerts and lectures. 
Beautiful hiking trails and outdoor activities like kayaking and camping are available. Residents also enjoy art and history museums and a variety of farm to table and ethnic restaurants. There are many housing options, and the cost of living is low. Roanoke is a 4-hour drive or train ride to Washington, D.C. 
Graduates
Graduates Intro
Approximately 25 percent of our graduates continue on into fellowship and another 25 percent go straight into an academic generalist position. The reminder of our graduates successfully transition into private practice in both urban and rural settings.
Faculty
Specialty Group
Residency Program Director
Specialty Group
Assistant Program Director
Specialty Group
Clerkship Director
Specialty Group
Vice Chair of Academic Affairs
Specialty Group
Department Chair
Specialty Group
Specialists in Obstetrics and Gynecology
Specialty Group
Gynecology Oncology
Specialty Group
Female Pelvic Medicine and Reconstructive Surgery
Specialty Group
Maternal Fetal Medicine
Specialty Group
Reproductive Endocrinology and Fertility
Specialty Group
Adolescent Pediatric Gynecology
Specialty Group
Minimally Invasive Gynecologic Surgery
Research
Research Intro
Our residency program has a strong research curriculum specifically designed for each post graduate year level. All Obstetrics and Gynecology residents are required to complete at least one research study prior to graduating our program. All residents have a research faculty mentor who can help facilitate the process and provide support. Statistical support is available through the Department of Biostatistics.

Our residents present findings annually at the Carilion Clinic Obstetrics and Gynecology Resident Research Day. During our annual resident research day, our second year residents present their research idea and third year residents present their completed research project. Our faculty and residents are interested and participate in a variety of research. Last year, our faculty gave 37 National Presentations, published 14 journal articles and 5 textbook chapters. In 2020, our residents gave 23 international, national or regional presentations and published 2 journal articles. In 2019, our faculty gave 57 National Presentations, published 5 journal articles and 11 textbook chapters. Our residents gave 24 international, national or regional presentations and published 2 journal articles.