Dr. Henderson graduated Magna Cum Laude from the University of South Florida with a Bachelors Degree in Science in Environmental Science. He completed medical school at the University of Medicine and Dentistry of New Jerseys School of Osteopathic Medicine (now Rowan University School of Osteopathic Medicine). He was then at the University of Vermont for three years completing Internal Medicine Residency followed by a subspecialty Fellowship in Rheumatology at Duke University.<br/><br/>

"In my approach to Rheumatology I emphasize and feel strongly that a comprehensive understanding of the individual seeking assistance is vital. I find that taking a quality history and physical at every visit is the cornerstone of good medicine and my patients will receive this. Within all my professional interactions, I intend to never insert personal bias about a patient's lifestyle choices. I work instead from a strong scientific foundation for any of my recommendations. I recognize that a majority of the ailments needing Rheumatologic guidance are systemic and multifaceted in their presentation and management. For this reason I collaborate closely and regularly with the other health professionals who see any of my patients. On a personal level, I enjoy spending time with my wife, son and dogs as well as small scale agriculture."<br/><br/>

As a senior medical student, Dr. Henderson was inducted into the Gold Humanism Honor Society. This was obtained through a combination of faculty and peer evaluations on his clinical, personal and academic achievements. While at Duke University, he obtained Duke University Hospitals GME Certificate in Patient Safety and Quality Improvement as an added qualification.
In Practice Since
Wed Jan 01 00:00:00 EST 2014
Affiliations
Carilion Clinic
VTC Affiliate
Medical Education
Rowan University School of Osteopathic Medicine
Undergraduate Education
University of South Florida
Certifications
American Board of Internal Medicine (Rheumatology)
American Board of Internal Medicine
Schools
University of Medicine & Dentistry of New Jersey
Residencies
Fletcher Allen Health Care
Fellowships
Duke University Medical Center
Accepts Mychart Appointments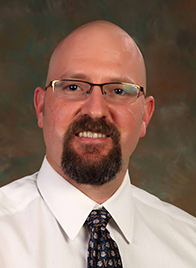 Accepts New Clients
false
Accepts MyChart Appointments
true
Accepts New Appointments
false
Explained Clearly Slug
Explained Clearly
Explained Clearly Rating
4.8
Listened Carefully Slug
Listened Carefully
Listened Carefully Rating
4.9
Easy Instructions Slug
Easy Instructions
Easy Instructions Rating
4.9
Knew History Slug
Knew Medical History
Showed Respect Slug
Showed Respect
Showed Respect Rating
4.9
Spent Enough Time Slug
Spent Enough Time
Spent Enough Time Rating
4.9