Dario Sorrentino, M.D., is currently Professor of Medicine at Virginia Tech Carilion School of Medicine and Director of the IBD Center at Carilion Clinic. He also holds a Faculty position at the University of Udine Medical School in Italy.<br/><br/>

Dr. Sorrentino earned his medical degree in Italy in 1982. As a medical student he spent time at King's College and the Royal Free Hospital in London where he was part of a research team under the late Dame Sheila Sherlock. During his training as a gastroenterologist, he later spent time as a research fellow at the Gastroenterology and Liver Unit of the University of California, San Francisco. He obtained his specialization in gastroenterology in 1987 in Italy. He was later appointed Assistant Professor at Mount Sinai Medical School, New York City in the Divisions of Liver Diseases and Gastroenterology where he spent seven years. During that time he conducted studies in cellular membrane transport and clarified some crucial aspects of the ligand-albumin interaction. Upon his return to Italy at the University of Udine Medical School he was in charge with the Gastroenterology and Endoscopy Unit of the University Hospital. He was later appointed Associate Professor of Medicine and Gastroenterology and held the Chair of Gastroenterology since 2005. He was also Director of the Residency Program in Gastroenterology in the same medical school. During those years his interests focused on H.pylori infection and autoimmune and neoplastic diseases.<br/><br/>

During the past several years he has conducted research in IBD. His group has shown for the first time, among the other things, that infliximab appears to completely prevent post surgical recurrence of Crohn's disease. Those findings have been replicated by several studies and are the basis for the large ongoing PREVENT trial of which Dr. Sorrentino is part of the Executive Committee. His group has also proposed an innovative long-term strategy involving low doses of infliximab for patients in remission with such medication after surgery. More recently, he has published novel data on diagnosis and treatment of pre-clinical Crohn's disease, a novel approach that might completely change disease management and research in the future.<br/><br/>

Dr. Sorrentino has also served as a Professor of Medicine at the University of Queensland and staff gastroenterologist at Nambour Hospital, Brisbane, Australia. He has published over 100 papers in prestigious peer review journals, including the Journal of Clinical Investigation, PNAS,Gastroenterology, the Journal of Biological Chemistry, the New England Journal of Medicine, the Archives of Internal Medicine, and served on the editorial board of various specialty journals. He has acted as a referee for all the major Gastroenterology and Hepatology journals as well as the NIDKK, the European Union, the Canadian and Australian Research Council, and the NHMRC. He is a Fellow of the Royal Australasian College of Physicians and European Board certified in Gastroenterology.
Each patient is special and deserves the best of care. The best of care comes from knowledge and empathy. Knowledge grows with innovation, creativity, and teaching. Empathy is nurtured by practice.
In Practice Since
Fri Jan 01 00:00:00 EST 1988
Affiliations
Carilion Clinic
VTC Affiliate
Undergraduate Education
Liceo Scientifico "Emrico Fermi"
Certifications
Royal Australian College of Physicians
Schools
Facolta di Medicina e Chirurgia, Universita
Fellowships
Mount Sinai School of Medicine
Interests
Crohn's disease
Inflammatory bowel disease
Ulcerative colitis
Accepts Mychart Appointments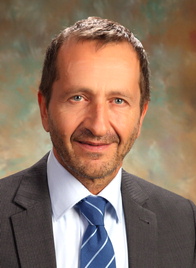 Accepts MyChart Appointments
true
Accepts New Appointments
false
Explained Clearly Slug
Explained Clearly
Explained Clearly Rating
4.8
Listened Carefully Slug
Listened Carefully
Listened Carefully Rating
4.7
Easy Instructions Slug
Easy Instructions
Easy Instructions Rating
4.8
Knew History Slug
Knew Medical History
Showed Respect Slug
Showed Respect
Showed Respect Rating
4.8
Spent Enough Time Slug
Spent Enough Time
Spent Enough Time Rating
4.8