Chief - Foot and Ankle Surgery
Dr. Chandler graduated with honors from the University of Georgia and earned his medical degree from the Medical College of Georgia. After completing an internship and his residency in orthopaedic surgery at the Greenville Hospital System/Shriners Hospital for Children, he held fellowships in foot and ankle at the Carolinas Medical Center and in orthopaedic trauma at the Grant Medical Center.<br/><br/>

Dr. Chandler joined Carilion Clinic in 2010 as a foot and ankle surgery specialist. Certified by the American Board of Orthopaedic Surgery, he co-leads the Foot and Ankle Section at Carilions Institute for Orthopaedics and Neurosciences. He is assistant professor of orthopaedic surgery at the Virginia Tech Carilion School of Medicine and clinical assistant professor of orthopaedics at both the Edward Via College of Osteopathic Medicine and the University of Virginia School of Medicine.<br/><br/>

In his spare time, Dr. Chandler enjoys outdoor activities, such as hiking, and sports with his children.
Helping to improve a patient's quality of life by relieving pain or gaining mobility is the most gratifying thing in the world.
In Practice Since
Wed Jan 01 00:00:00 EST 1992
Procedures Performed
Ankle and knee arthroscopy
Ankle ligament reconstruction
Ankle replacement
Ankle tendon repair
Bunion surgery
Deformity correction of foot and ankle
Diabetic foot reconstruction
Fusions of foot and ankle
Hammertoe surgery
Repair of fractures
Affiliations
Carilion Clinic
VTC Affiliate
Medical Education
Medical College of Georgia School of Medicine
Certifications
American Board of Orthopaedic Surgery
Schools
Medical College of Georgia School of Medicine
Internships
Greenville Memorial Hospital
Residencies
Greenville Memorial Hospital
Interests
Ankle ligament tears
Bunions and hammertoes
Foot and ankle arthritis
Foot and ankle deformity
Foot and ankle tendon injuries
Foot deformity due to nerve damage or stroke
Fractures
Non-healing diabetic ulcers
Sport medicine
Accepts Mychart Appointments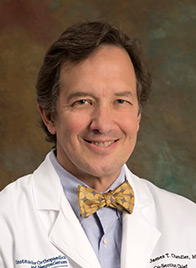 Accepts MyChart Appointments
true
Accepts New Appointments
true
Explained Clearly Slug
Explained Clearly
Explained Clearly Rating
4.8
Listened Carefully Slug
Listened Carefully
Listened Carefully Rating
4.8
Easy Instructions Slug
Easy Instructions
Easy Instructions Rating
4.7
Knew History Slug
Knew Medical History
Showed Respect Slug
Showed Respect
Showed Respect Rating
4.8
Spent Enough Time Slug
Spent Enough Time
Spent Enough Time Rating
4.7