Dr. Naldo earned his bachelors degree at Virginia Tech and his medical degree at Temple University School of Podiatric Medicine. He completed his internship and residency at Inova Fairfax Hospital in Fairfax, Virginia.<br/><br/>

Dr. Naldo joined Carilion Clinic in 2012, where he specializes in foot and ankle reconstructive surgery, fractures, tendon and ligament repair, arthroscopy and diabetic limb salvage. He is certified by the American Board of Foot and Ankle Surgery in foot and reconstructive rearfoot and ankle surgery.<br/><br/>

Outside of the office, Dr. Naldo enjoys golf, weightlifting, football and spending time with his family.
There is no better feeling than to know you have helped improve a patient's quality of life.
In Practice Since
Sun Jan 01 00:00:00 EST 2012
Procedures Performed
Ankle fracture repair
Ankle reconstruction
Bunion correction
Diabetic limb salvage
Foot and ankle arthroscopy
Foot fracture repair
Foot reconstruction
Ligament repair
Tendon repair
Tendon transfers
Affiliations
Carilion Clinic
VTC Affiliate
Medical Education
Temple University School of Podiatric Medicine
Certifications
American Board of Foot & Ankle Surgery (Foot Surgery)
American Board of Foot & Ankle Surgery (Rearfoot/Ankle)
Schools
Temple University School of Podiatric Medicine
Interests
Ankle fractures
Ankle pain
Bunions (Hallux valgus)
Diabetic foot ulcers
Flat feet
Foot fractures
Foot pain
Heel & arch pain
High arches
Tendon injuries (foot and ankle)
Accepts Mychart Appointments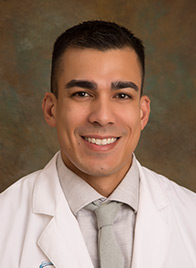 Accepts MyChart Appointments
true
Accepts New Appointments
true
Explained Clearly Slug
Explained Clearly
Explained Clearly Rating
4.6
Listened Carefully Slug
Listened Carefully
Listened Carefully Rating
4.6
Easy Instructions Slug
Easy Instructions
Easy Instructions Rating
4.8
Knew History Slug
Knew Medical History
Showed Respect Slug
Showed Respect
Showed Respect Rating
4.7
Spent Enough Time Slug
Spent Enough Time
Spent Enough Time Rating
4.5