Chair of Orthopaedics
A native of Brooklyn, N.Y., Dr. Moskal graduated with his B.A. (Phi Beta Kappa and Summa Cum Laude) from State University of New York at Binghamton, Binghamton, N.Y. After receiving his Doctor of Medicine from Washington University School of Medicine in St. Louis, Mo., he completed a residency at the University of Virginia Medical Center and a fellowship in Adult Reconstructive and Total Joint Replacement at Cleveland Clinic, followed by an Orthopaedic Traumatology fellowship at the Maryland Institute for Emergency Medical Services System in Baltimore.<br/><br/>

Dr. Moskal joined the medical staff of Carilion Memorial Roanoke Hospital in 1988. Since becoming Chief of Orthopaedics in 2010, Dr. Moskal has been instrumental in expanding Orthopaedic Services. Dr. Moskal is currently chairman of the Department of Orthopaedic Surgery, chief of Adult Reconstruction and fellowship director of the Adult Reconstruction (Hip and Knee) program at Carilion. He is also professor and chairman of the Department of Orthopaedic Surgery at the Virginia Tech Carilion School of Medicine and associate professor at University of Virginia Medical School and the Edward Via College of Osteopathic Medicine.<br/><br/>

He has received several awards, including the University of Virginia Resident Teaching Award and the Virginia Orthopaedic Society Lifetime Achievement Award. He is also a member of the Hip Society and the Knee Society, the highest honors bestowed upon a surgeon with those respective specialties. Dr. Moskal has over 75 publications in referred journals and over 30 published abstracts. In addition, he has contributed 21 scientific exhibits at national meetings. He is a highly respected teacher having been an instructor in national and international courses or a guest speaker, and has given more than 1,400 presentations. He currently serves as chairman of the American Academy of Orthopaedic Surgeons Exhibits Committee. Dr. Moskal and his wife, Pam, have four children and reside in Roanoke.
It's an honor to collaborate with thought leaders in orthopaedics who share the same passion to improve patient care and outcomes.
In Practice Since
Fri Jan 01 00:00:00 EST 1988
Procedures Performed
Anterior approach hip replacement
Hip resurfacing
Hip revision surgery
Knee resurfacing
Knee revision surgery
Removal of hip hardware
Removal of knee hardware
Total hip joint replacement
Total knee joint replacement
Affiliations
Carilion Clinic
VTC Affiliate
Certifications
American Board of Orthopaedic Surgery
Fellowships
Maryland Institute for Emergency Medical Services Systems
Cleveland Clinic Foundation
Interests
Arthritis
Congenital hip deformities
Congenital knee deformities
Degenerative joint disease
Fractures
Hip abnormalities
Knee abnormalities
Osteonecrosis
Accepts Mychart Appointments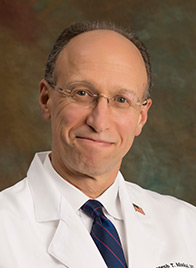 Accepts MyChart Appointments
true
Accepts New Appointments
true
Explained Clearly Slug
Explained Clearly
Explained Clearly Rating
4.9
Listened Carefully Slug
Listened Carefully
Listened Carefully Rating
4.8
Easy Instructions Slug
Easy Instructions
Easy Instructions Rating
4.8
Knew History Slug
Knew Medical History
Showed Respect Slug
Showed Respect
Showed Respect Rating
4.9
Spent Enough Time Slug
Spent Enough Time
Spent Enough Time Rating
4.7
Offers Virtual Visits
Yes