Dr. Dennis grew up in the country mountains of Pennsylvania doing all the things that country boys do. College was a shock since he spent four years in Newark, NJ, earning a degree in electrical engineering. After spending four years working in a USAF laboratory in Albuquerque, NM, he attended medical school in Philadelphia, PA. His residency was done at a USAF Medical Center in Biloxi, MS. Following that he practiced general OB/GYN at Andrews Air Force Base, MD and then did a maternal fetal medicine fellowship in Washington, DC. His final USAF assignment was in northern California for four years. After retirement from the USAF, he helped establish the maternal fetal medicine service at Carilion Clinic and has worked here since then. <br/><br/>
For at least the last 20 years he has talked about retiring from Carilion and medicine. Although he gets a little closer to retirement every day, he enjoys seeing and taking care of patients as well as learning about their life outside of what they are dealing with every day. Caring for patients makes his day every day. Dr. Dennis enjoys coming to work and loves the staff Ihe works with at Carilion.<br/><br/>
Outside of medicine, Dr. Dennis enjoys multiple interests including outdoor activities, traveling (70 countries in his lifetime-some for work, the rest for pleasure), reading, seeing family and just enjoying life. <br/><br/>
He looks forward to meeting you.
Providing the optimum care for mothers and their children.
In Practice Since
Tue Jan 01 00:00:00 EST 1980
Procedures Performed
Fetal sonographic evaluation
Amniocentesis
Doppler assessment of umbilical artery flow
Doppler assessment of middle cerebral blood flow
Fetal cystocentesis
Fetal paracentesis
Fetal pleural fluid removal
Affiliations
Carilion Clinic
VTC Affiliate
Medical Education
Hahnemann University (Drexel)
Drexel University, College of Medicine
Schools
Hahnemann University (Drexel)
Drexel University, College of Medicine
Internships
U.S. Air Force Medical Center
Residencies
U.S. Air Force Medical Center
Fellowships
George Washington University Hosp.
Interests
Diabetes
Chronic hypertension
Advanced maternal age
Abnormal aneuploidy screening
Fetal anomalies
Preterm, premature rupture of membranes
Preterm labor
Maternal medical complications
Accepts Mychart Appointments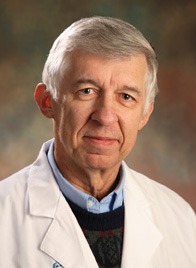 Accepts MyChart Appointments
true
Accepts New Appointments
false
Explained Clearly Slug
Explained Clearly
Explained Clearly Rating
4.3
Listened Carefully Slug
Listened Carefully
Listened Carefully Rating
4.3
Easy Instructions Slug
Easy Instructions
Easy Instructions Rating
4.8
Knew History Slug
Knew Medical History
Showed Respect Slug
Showed Respect
Showed Respect Rating
4.5
Spent Enough Time Slug
Spent Enough Time
Spent Enough Time Rating
4.4