Chair, Psychiatry and Behavioral Medicine
Making appropriate care accessible for patients with mental health and behavioral issues is one of Robert Trestman, Ph.D., M.D.s missions as the Chair for Psychiatry and Behavioral Medicine and a professor at the Virginia Tech/Carilion School of Medicine, located in Roanoke, Va.<br/><br/>

Dr. Trestman comes to Carilion from Farmington, Connecticut where he was Executive Director of Correctional Managed Health Care, a division of the University of Connecticut Health Center. He also served as a Professor of Medicine, Psychiatry and Nursing, at UConn Health.<br/><br/>

A native of New Orleans, Louisiana, Dr. Trestman brings a wealth of experience to Carilion in all aspects of managing care and directing program growth. He is knowledgeable in grant support from the requesting phase to the review and approval aspect. He has consulted with agencies and panels on mental health issues, most recently working with the National Association of State Mental Health Program Directors Forensic Division.<br/><br/>

His academic background and experience has made him a choice speaker in more than 100 invited presentations at conferences across the country. Dr. Trestman is putting his energy toward raising awareness and bringing solutions to the care for mental and behavioral health disorders. His role will include working across platforms, internally and with local, state and national agencies, to better serve the community&#39;s needs throughout Carilion Clinic&#39;s service areas.
We work to provide world-class care to our patients, their families, and our communities while we advance our knowledge and treatments.
Affiliations
Carilion Clinic
VTC Affiliate
Medical Education
University of Tennessee Health Science Center
Certifications
American Board of Psychiatry & Neurology (Psychiatry)
Schools
University of Tennessee Health Science Center*
Internships
Mt. Sinai School/City Univ. of NY
Residencies
Mt. Sinai School/City Univ. of NY
Accepts Mychart Appointments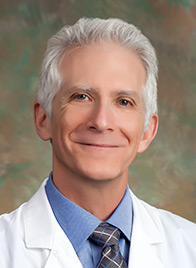 Accepts MyChart Appointments
true
Accepts New Appointments
false